Brand Agent Program Terms & Conditions
(1)
These Terms & Conditions apply to participants in the
XP Mentor
Partners Affiliate Program (the "Program").
(2) In these Terms & Conditions, "Company", "we", "us", and "our" means XP Mentor, the brand owned and operated by XP Mentor, a company registered in the United States.
(3) In these Terms & Conditions, "Affiliate", "you" and "your" means the individual or organisation that is applying to become a participant in the Program and who will accept these Terms & Conditions upon joining the same.
(4) By accepting these Terms & Conditions you agree to be bound by them and shall enter into a binding agreement with us (the "Agreement").
1. Definitions and Interpretation
1.1 In these Terms & Conditions the following terms shall have the following meanings:
"Business Day" means any day other than Saturday or Sunday that is not a bank or public holiday;
"Cancellations Policy" means our cancellations policy which can be found at www.xpmentor.com/terms;
"Commencement Date" means the date of your acceptance;
"Commission Rate" means the percentage of commission paid on net sales revenue set out in Sub-clause 11.2;
"Confidential Information" Third-party Cookies are not placed by Us; instead, they are placed by third parties that provide services to Us and/or to you. Third-party Cookies may be used by advertising services to serve up tailored advertising to you on Our Site, or by third parties providing analytics services to Us (these Cookies will work in the same way as analytics Cookies described above).
"Current Term" means the Term that the Parties may be in at any given time;
"Direct Referral" means a sale of a Service Package to a customer who has been led to our website through your website where that customer can be tracked directly from your site to ours without any further intermediaries;
"Intellectual Property Rights" means any rights subsisting in a copyright work, trade mark, patent or design and shall be construed in accordance with the Copyright Designs and Patents Act 1988, Trade Marks Act 1994 and Patents Act 1977;
"Registered Email Address" means the email address of the Affiliate as provided in your Registration Data;
"Registration Data" means the information provided by the Affiliate when registering for enrolment in the Program;
"Service Package" means a particular set of services available from us through our website as defined in Clause 7; and
"Term" means the term of the Agreement, as defined in Clause 17 of these Terms & Conditions, during which you shall participate in the Program under the terms and conditions set out in the Agreement.
2. Enrolment in the Program
2.1 By enrolling in the Program you agree that, at the time of registration, you will provide accurate and complete Registration Data and that you shall inform us of any changes in your Registration Data.
2.2 Upon your acceptance of these Terms & Conditions, subject to our approval and sub-clause 2.4 below, the agreement is deemed to be in effect. You will not be sent a signed Affiliate Agreement in hard copy.
2.3 We may, at our sole discretion, review your website following your acceptance of these Terms & Conditions. You will be informed within 10 Business Days of the outcome of your application. Following your acceptance of these Terms & Conditions, you will receive further instructions and guidance to allow you to commence marketing our goods.
2.4 We may, in our sole discretion, choose to reject any application for any reason (and are under no obligation to disclose such reasons). Reasons for which an Application may be rejected include, but are not limited to, content on your website that:
2.4.1 is in any way unlawful, harmful, threatening, obscene, harassing, discriminatory, defamatory or otherwise objectionable;
2.4.2 facilitates or promotes violence, terrorism, or any other criminal activity;
2.4.3 is sexually explicit; or
2.4.4 infringes or assists or encourages the infringement of any intellectual property rights belonging to any party.
3. Company / Affiliate Relationship
3.1 Nothing in these Terms & Conditions shall constitute, or be deemed to create, a partnership between the Parties; nor, except as expressly provided, shall it designate, or be deemed to designate, any Party the agent of any other Party for any purpose.
3.2 Subject to any express provisions to the contrary in these Terms & Conditions, you shall have no right or authority to and shall not do any act, enter into any contract, make any representation, give any warranty, incur any liability, assume any obligation, whether express or implied, of any kind on our behalf or bind us in any way.
4. Website Links
4.1 In your Affiliate Dashboard will be the requisite materials for a hyperlink to our website. These materials will include the HTML code for the link and/or a selection of graphics files to which the HTML code should be applied.
4.2 The HTML code as it appears in your Affiliate Dashboard must be copied exactly and not altered in any way. Failure to comply with this condition may result in your receiving no credit for sales of Service Packages that are generated through your website.
4.3 Under no circumstances may any of the graphics files provided by us be modified in any way without our prior written authorisation. You may not use graphics files of your own to link to our site.
4.4 All graphics files that we may provide for use as links may be displayed throughout your website as you deem appropriate, subject to our prior consent (which shall not be unreasonably withheld) which must be obtained in all cases. We reserve the right to request the alteration or removal of a link from your website.
4.5 You are required to assume full responsibility to maintain all links to our website from your website.
5. Site Maintenance and Content
5.1 Each Party shall be exclusively responsible for maintaining and updating its own website. Subject to the provisions of this Clause 5 and Clause 14 below, neither Party shall have any obligations to the other Party in relation to the maintenance or content of their website.
5.2 Subject to Sub-clause 5.3 of these Terms & Conditions, neither Party may host any content that:

5.2.1 is in any way unlawful, harmful, threatening, obscene, harassing, discriminatory, defamatory or otherwise objectionable;
5.2.2 facilitates or promotes violence, terrorism, or any other criminal activity;
5.2.3 is sexually explicit; or
5.2.4 infringes or assists or encourages the infringement of any intellectual property rights belonging to any party.
5.3 Neither Party shall be under any obligation to pre-screen any content added to their website by third parties; however in the event that either Party receives from the other a written notification of any content that falls within that described in Sub-clause 5.2 of this Agreement, such content must be removed within 5 Business Days of receipt of such notice.
6. Display of Company Information
6.1 As an affiliate, you are free to display pricing and other information relating to our Service Packages. It is your responsibility to keep such information up-to-date through your own efforts; we will not provide pricing information updates to you.
6.2 We reserve the right to alter pricing at any time in accordance with our own policies.
6.3 Your Responsibilities: As a XP Mentor Affiliate you agree that:
6.3.1 You are responsible for providing us with full and accurate account information and for keeping that information up to date. Such information might include but is not limited to: contact details, payment details, tax information and any other details we may require. We reserve the right to request additional data regarding all the websites where you promote XP Mentor and the promotional practices you use. Failure to provide accurate information may result in exclusion from the Program, suspension or termination of your Affiliate account and forfeiture of any commissions.
6.3.2 You should not create more than one Affiliate account.
6.3.3 You should act in good faith to refer customers in good standing.
6.3.4 You cannot refer yourself, and you will not receive a commission on your own accounts. You should not use our Program to refer companies that you own or in which you have shares or other interests.
6.3.5 You should not take actions or make recommendations to your referrals that result in a potential revenue loss for XP Mentor.
6.3.6 You should not engage in incentivized programs and business-opportunity sites, using marketing practices that might be unethical or likely to attract customers, not in good standing.
6.3.7 You should not use on behalf of your referrals or encourage your referrals to use on their XP Mentor accounts any copyrighted or third-party material without the proper licenses.
6.3.8 You should not copy, alter or modify any icons, buttons, banners, graphics, files or content contained in XP Mentor' Links, including but not limited to removing or altering any copyright or trademark notices, without prior written approval from us.
6.3.9 You should not engage in any blackhat SEO/spam link building techniques in order to generate more referrals for XP Mentor.
6.3.10 You should not post ads on offensive, illegal, hateful, pornographic, or otherwise distasteful websites.
6.3.11 You agree not to violate any applicable law.
6.3.12 If we detect a pattern in your affiliate practices that in our reasonable opinion violates any aspect of the T&C, we reserve the right to suspend or terminate your affiliate account and cancel all outstanding commission payments due.
6.4 Affiliate Advertising. Inappropriate ways of advertising include, but are not limited to:
6.4.1 Using any illegal or spam method of advertising, e.g. unsolicited email, an unauthorized placing of the link in forums, newsgroups, message boards etc.;
6.4.2 Bidding on keywords and phrases containing the XP Mentor trademark, or variations or misspellings of the trademarked term on Pay per Click or Pay per Impression campaigns on the search engines (Google, Yahoo, MSN, Ask, Bing or others) without our prior approval. You are not allowed to use the XP Mentor Website(s) as display URL in PPC ads and to direct-link or redirect to the XP Mentor Website(s);
6.4.3 Using non-unique copyright infringing content to promote XP Mentor;
6.4.4 Using traffic generated by pay to read, pay to click, banner exchanges, click exchanges, PPV advertising, pop-up/under, or similar methods;
6.4.5 Providing cash backs, rewards or any other kind of incentives to obtain the sale without our prior approval;
6.4.6 Offering price savings methods, including coupon(s), voucher(s), discount codes, or added value offers without our prior approval;
6.4.7 Using our advertising and promotional materials, trademark or name in a way which negatively affects our image;
6.4.8 Using iframes or any other techniques or technology that places your affiliate tracking cookie by any means other than an actual click-through;
6.4.9 Using link cloaking or masking techniques or technology with the goal to promote XP Mentor on websites and/or networks not explicitly listed in your affiliate profile and hiding that traffic source;
6.4.10 Your website(s) must NOT contain lewd, obscene, illegal or pornographic material or any other material that is deemed to be objectionable. This includes, but is not limited to, bigotry, hatred, pornography, satanic materials, trademark and copyright materials, all content of an adult nature, etc. The designation of any materials as such is subject to our reasonable opinion;
6.4.11 Your domain name(s), company name, logo, trademark, product(s), project(s), service(s) must NOT contain keywords and phrases containing the XP Mentor trademark or any other variations or misspellings confusingly similar to XP Mentor trademark, name, logo or domain name, without our prior approval;
6.4.12 Your domain name(s), company name, logo, trademark, your product(s), project(s), service(s) must NOT contain keywords and phrases that contain or are confusingly similar to third-party trademarks, names, logos or domain names, unless you have been duly authorised by the trademark owner.
6.4.13 XP Mentor shall have the sole right to decide if a promotional method you use is appropriate. The use of any advertising method that we consider inappropriate may result in warning, suspension or termination of your affiliate account and cancellation of all outstanding commission payments due.
7. Service Packages
We provide services through our website in courses, bundles and subscriptions. Descriptions for these packages are available in www.xpmentor.com. In your Affiliate Dashboard, you will be able to view all the products that you will get commission for.
8. Customer Referral Requirements
8.1 Terms & conditions relating to the referral of customers to us via links on your website can be found on our website at www.xpmentor.com/affiliate-program-terms.
8.2 We reserve the right to alter such terms & conditions at any time and will provide 10 Business Days' written notice to you of any such alteration.
9. Orders
9.1 We undertake to use our best and reasonable endeavours to process and fulfil all orders for Service Packages placed by referred customers generated by affiliates.
9.2 We reserve the right to reject any orders that do not comply with the customer referral requirements detailed in Clause 8 of these Terms & Conditions.
9.3 It shall be our full responsibility to ensure that all orders are completed and that the provision of services is undertaken in accordance with our Service Level Agreements. We shall be responsible for order entry, payment processing, cancellations and all subsequent customer service. You shall have no further involvement with the customer or the completion of the transaction and all customers will be made aware of the same.
10. Affiliate Sales Reporting
10.1 We will track the following elements of all sales:
10.1.1 origin;
10.1.2 Service Package selected; and
10.1.3 revenue generated.
10.2 Full reports of all sales generated through the links on your website will be available in your Affiliate Dashboard. We reserve the right to alter the form and content of such reports without notice.
11. Commission and Referral Fees
11.1 You will be paid commission at the rates set out in Sub-clause 11.2 on the net profits of sales generated through your website.
11.2 Commission shall be calculated on the following basis:

11.2.1 Notwithstanding Sub-clause 11.2.3 all sales that result from Direct Referrals will attract a commission of 20%.
11.2.2 In the event that a customer resulting from a Direct Referral renews a Service Package upon the initial sale for which you earned Commission, such a renewal will attract a commission of 20%. Where a customer does not renew a Service Package at the end of that package's original term but reactivates that Service Package at a later time, Sub-clause 11.2.3 shall apply.
11.2.3 Cookies and IP logs will identify customers that have previously been referred through your website. In the event that such customers are identified, sales that do not fall within Sub-clause 11.2.2 will (unless referred directly from another affiliate's website) attract a commission of 20%.
11.3 Sub-clause 11.2.3 shall apply only until the expiration or removal of our cookies by the customer or for a period of 30 days after the most recent Direct Referral for a particular customer, whichever is earlier.
11.4 In the event that a customer cannot be tracked, no commission will be paid.
11.5 Commission shall be calculated only once we have received payment in full from the customer. Only once payment has been received in full will sales be logged in your Affiliate Dashboard but will be shown as pending for 30 days after the order has been completed (this time period reflects the time limit set out in our Cancellations Policy).
11.6 Commission payouts will be scheduled for the 20th of every calendar month. Every affiliate will receive commissions only for subscriptions that have passed their 30-day limit, which reflects the "money-back guarantee"/refund period described in our Cancellations Policy. The minimum payout amount is $20 of commissions per affiliate.
11.7 Commissions will be sent to the PayPal email address of the Affiliate or bank account as provided in their Registration Data. Existing XP Mentor subscribers may get part of their commissions in the form of free courses or Promotional credits added to their accounts, up to the sum of their monthly or yearly subscription fees payable to XP Mentor. Any subsequent commissions shall be sent to their PayPal account, as described above.
11.8 In the event of any refunds issued for any reasons including, but not limited to fraud and where such refunds are not incurred through any fault of ours, you may be contacted to arrange for the repayment of any related commission.
11.9 Any and all commission paid to you shall be based on sales revenue less any tax due; however, you may still be liable to pay tax on your commission. By accepting these Terms & Conditions you hereby acknowledge that you are solely responsible for the payment of tax on any income you may generate through your involvement in the Program.
11.10 We reserve the right to modify our Commission Rates at any time. You will be given 10 Business Days' prior written notice (the "Notice Period") of any such change. You will be given the option to opt out of the Program within the Notice Period and will, on the exercise of that option, be paid any Commission due to you, notwithstanding the total commission earnings requirement set out in Sub-clause 11.6 above.
12. Trade Marks
12.1 Upon your entry into the Program, we shall grant to you a non-exclusive, non-transferrable, royalty-free licence to use our logos and trademarks (our "Trade Marks").
12.2 You may use our Trade Marks only to the extent required to establish links and perform your obligations as an Affiliate under these Terms & Conditions.
12.3 In the event that you wish to use our Trade Marks for any purposes outside of these Terms & Conditions you must not do so without prior written consent, such consent not to be unreasonably withheld.
12.4 By accepting these Terms & Conditions you hereby agree that:
12.4.1 our Trade Marks shall remain the property of XP Mentor, unless and until we assign those marks to a third party;
12.4.2 nothing in these Terms & Conditions shall be deemed to confer any ownership rights in our Trade Marks on you; and
12.4.3 you shall not contest the validity of our trade marks.
13. Intellectual Property
13.1 Unless otherwise expressly indicated we are the sole and exclusive owners of all Intellectual Property Rights ("IPRs") in our website including, but not limited to: all code, text, sound, video, graphics, photographs and other images that form a part of the site. We shall also be the sole and exclusive owners of all IPRs which may subsist in any supporting documentation which shall include, but not be limited to, site plans, maps, design sketches and other preparatory material.
13.2 We shall be the sole and exclusive owners of all IPRs which may subsist in all future updates, additions and alterations to our website, such material including any supporting documentation.
14. Affiliate Warranties and Indemnity
14.1 In accepting these Terms & Conditions you hereby warrant and acknowledge that:
14.1.1 Your website does not and will not contain any content that:
a) is in any way unlawful, harmful, threatening, obscene, harassing, discriminatory, defamatory or otherwise objectionable;
b) facilitates or promotes violence, terrorism, or any other criminal activity;
c) is sexually explicit; or
d) infringes or assists or encourages the infringement of any intellectual property rights belonging to any party.
14.1.2 Your website is and shall remain functional and, subject to the provisions of Clause 19 of these Terms & Conditions, reasonable downtime for maintenance or third-party access restrictions, accessible to all users of the internet;
14.1.3 All necessary authorities, consents and approvals have been obtained in respect of your obligations under these Terms & Conditions and will remain valid and effective throughout the Term;
14.1.4 Your obligations under these Terms & Conditions shall constitute legal, valid and binding obligations on you. Such obligations shall be direct, unconditional and general obligations; and
14.1.5 You will not refer to us in any way in any unsolicited bulk email campaigns or other spamming practices that you may conduct.
14.2 By accepting these Terms & Conditions you agree that you shall indemnify us in full against all liability, loss, damages, costs and expenses (including legal expenses) awarded against or incurred or paid by us as a result of, or in connection with:
14.2.1 breach of any warranty given by you in relation to your website;
14.2.2 any claim that your website infringes the patent, copyright, trade mark or other intellectual property rights of any other person, except to the extent that the claim arises from compliance with any terms stipulated by us; and
14.2.3 any act or omission by you or your employees, agents or sub-contractors in performing your obligations under these Terms & Conditions.
15. Disclaimers
15.1 We make no warranty or representation that our website, the Program, or Service Packages sold through the Program will meet your requirements or those of your visitors, that they will be of satisfactory quality, that they will be fit for a particular purpose, that they will not infringe the rights of third parties, that they will be compatible with all systems, that they will be secure and that all information provided will be accurate.
15.2 We make no guarantee of any specific results from the use of our website or from enrolment in the Program.
15.3 We make no guarantee that our website shall remain functional and accessible to all users of the internet.
16. Liability
16.1 We shall not be liable to you for any indirect or consequential loss that you may suffer even if such loss is reasonably foreseeable or if we have been advised of the possibility of such loss being incurred.
16.2 Our entire liability to you in respect of any breach of our contractual obligations, any breach of warranty, any representation, statement or tortious act or omission including negligence arising under or in connection with these Terms & Conditions or the Agreement shall be limited to $1.
16.3 Notwithstanding any other provision in these Terms & Conditions, our liability to you for death or injury resulting from our own negligence or that of our employees, agents or sub-contractors shall not be limited.
17. Term and Termination
17.1 These Terms & Conditions and The Agreement shall come into force and become binding on the Commencement Date and shall continue in force for a period of 12 months from that date (the "Initial Term"). Following the Initial Term, your enrolment in the Program shall be renewed automatically for successive periods of 12 months (each a "Renewal Term") unless and until terminated in accordance with this Clause 17.
17.2 Either Party may terminate the Agreement by giving 10 Business Days' prior written notice to the other:

17.2.1 at any time where the other Party has committed a material breach of these Terms & Conditions or the Agreement and such breach has remained unremedied 10 Business Days after receiving written notice of that breach; or
17.2.2 if the other Party enters into liquidation whether compulsory or voluntary (except for the purposes of bona fide reconstruction or amalgamation with the prior written approval of the other Party), or compounds with or makes any arrangement with its creditors or makes a general assignment for the benefit of its creditors, or if it has a receiver, manager, administrative receiver or administrator appointed over the whole or substantially the whole of its undertaking or assets, or if it ceases or threatens to cease to carry on its business, or makes any material change in its business, or if it suffers any analogous process under any foreign law.
17.3 Either Party may request the termination of the Agreement at the end of the Current Term for any reason provided that written notice is given at least 10 Business Days before the end of the Current Term.
17.4 Upon the termination of the Agreement for any reason, you shall remove the links established under these Terms & Conditions.
17.5 Upon the termination of the Agreement for any reason, all licenses granted shall also terminate.
17.6 In the event that we terminate the Agreement in accordance with Sub-clause 17.2.1, any Commission owed to you at that time shall be forfeited.
18. Confidentiality
18.1 Each Party (a "Receiving Party") shall keep the Confidential Information belonging to the other Party (a "Supplying Party") confidential and secret and shall not use or disclose or make the Confidential Information available, directly or indirectly, to any person other than its officers and employees who need the Confidential Information to enable the Receiving Party to perform its obligations under these Terms & Conditions and provided that such officers and employees are also obliged to keep such Confidential Information confidential and secret. The foregoing obligations shall not apply to any information acquired by the Receiving Party which:
18.1.1 at the time of its acquisition was in the public domain; or
18.1.2 at a later date comes into the public domain through no fault of the Receiving Party.
18.2 Each Party hereby agrees and undertakes:
18.2.1 that all Confidential Information shall be and shall remain at all times the sole and exclusive property of the Supplying Party;
18.2.2 that its right to use Confidential Information shall wholly cease upon the termination of the Agreement; and
18.2.3 to return to the Supplying Party on termination of the Agreement all material embodying Confidential Information (including information stored on digital media) or any part thereof and all copies thereof.
19. Force Majeure
Neither Party to these Terms & Conditions shall be liable for any failure or delay in performing their obligations where such failure or delay results from any cause that is beyond the reasonable control of that Party. Such causes include, but are not limited to, power failure, Internet Service Provider failure, industrial action, civil unrest, fire, flood, storms, earthquakes, acts of terrorism, acts of war, governmental action or any other event that is beyond the control of the Party in question.
20. Severance
The Parties agree that in the event that one or more of the provisions of these Terms & Conditions is found to be unlawful, invalid, or otherwise unenforceable, that / those provisions shall be deemed severed from the remainder of these Terms & Conditions. The remainder of the Terms & Conditions shall be valid and enforceable.
21. Notice
Unless otherwise stated in these Terms & Conditions, the Parties agree that all notices to be served under the Agreement shall be in writing and may be sent by email to the other Party's Registered Email Address.
22. Notice
22.1 These Terms & Conditions shall embody and set forth the entire agreement and understanding between the Parties and shall supersede all prior oral or written agreements, understandings or arrangements relating to the Program or the relationship between the Parties. Neither Party shall be entitled to rely on any agreement, understanding or arrangement not expressly set forth in these Terms & Conditions, save for any representation made fraudulently.
22.2 Unless otherwise expressly provided elsewhere in these Terms & Conditions, the Agreement may be varied only by a document signed by both of the Parties.
23. General
23.1 No Waiver - The Parties shall agree that no failure by either Party to enforce the performance of any provision in these Terms & Conditions shall constitute a waiver of the right to subsequently enforce that provision or any other provision of these Terms & Conditions. Such failure shall not be deemed to be a waiver of any preceding or subsequent breach and shall not constitute a continuing waiver.
23.2 Non-exclusivity - The relationship between the Parties shall be and shall remain non-exclusive. Both parties are free to enter into similar relationships with other parties.
23.3 Non-assignment - You may not assign any or all of your rights or obligations under these Terms & Conditions or the Agreement without our prior written consent, such consent not to be unreasonably withheld.
24. General
24.1 These Terms & Conditions and the Agreement shall be governed by the laws of the Unites States.
24.2 Any dispute between the Parties relating to the Agreement shall be fall within the jurisdiction of the courts of the United States.
How To Become an XP Mentor Sponsor
1.

Go to the payment page, select the number of scholarships you would like to provide, and

submit your payment

.
2.

After submitting your payment, you'll be redirected to a form where you can

submit your photo and social media links

.
3.

Our team will post your photo on our

XP Mentor Sponsors page

along with all of your social media links.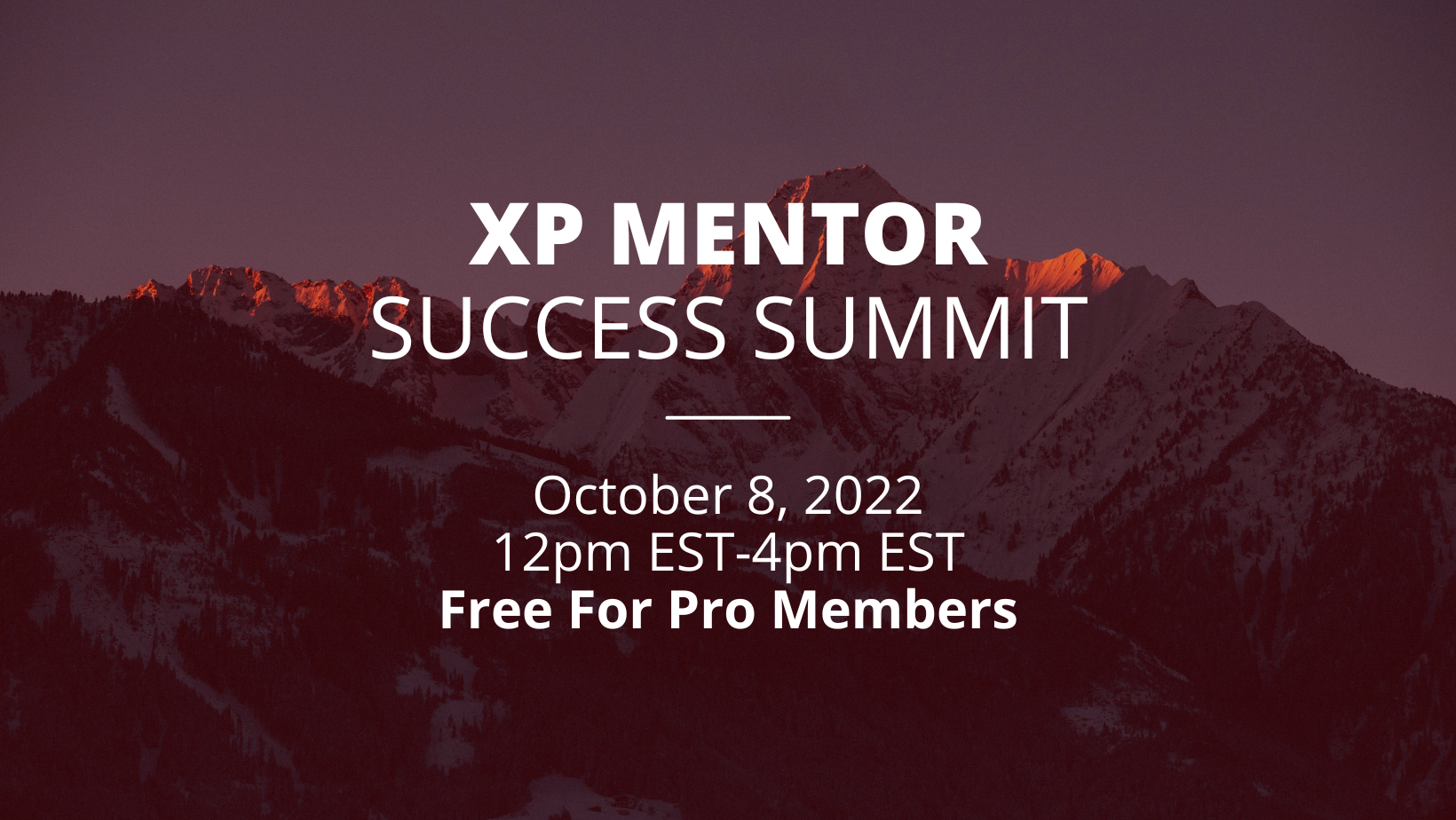 Register Now
Over the years, Jay has trained thousands of people to unlock their hidden potential and, in turn, excel in all areas of their lives. It's impossible to outperform your programming. But if you can reprogram your subconscious mind to be a winner... Indeed, you will begin to win.
And Jay has a knack for teaching people to do this. Just watch who you become through this process.
Dan is known by many as the "father" of the tax resolution industry... and for good reason. Tax resolution practitioners around the nation have based their methods and practices off the work Dan completed in the early 80s. Nobody stays on top of the IRS and the current tax code like Dan Pilla.
Award-Winning TV host, Author, Motivational Speaker, Entrepreneur, One of the World's Leading Health & Wellness experts (National Fitness Hall of Fame inductee). Forbes was voted the "Top 20 Most inspiring People on Television" through her roles as a sought-after spokesperson, broadcast journalist and Success/Results Coach to celebrities, sales teams & CEOs. As a motivational keynote speaker - she's affectionately called "The Female Tony Robbins." Forbes Riley has created a trusted brand name for herself.
After over 20 years in the dance and performing arts industry, Tenisha decided to take her knowledge to the masses. As one of the nations most creative and forward-thinking life coaches, she's on a mission impact millions of creatives, celebrities and entrepreneurs to live confidently and create something beautiful with their divine gifts! Her unique ability to transform rhythmic physical movement into a "healing revelation" has helped countless individuals find a renewed purpose in life!
Jacquelyn is the best selling author and host of Healing The Survivors. She is part of the Northwestern Band of Shoshone Nation, stationed in Camas, Washington. She is a Certified Emotion Code Practitioner, Body Code Practitioner, T3 Therapist, Native Herbalist, Native Holistic Healer, Author and mother.
10g Colin is the TMZ Washington Bureau Chief, and Founder of the VRPP AGENCY. 10g has made his mark in the entertainment industry and political scene as a well rounded journalist.
10g has broken some of the biggest news stories and interviewed many high profile Celebrities, Politicians, and CEO's.
His VRPP AGENCY has become very exclusive for many people and small businesses who are looking to brand themselves and create visibility with creative ideas that stand out.
Being in the industry for over a decade,10g Colin has solidified himself as the go to person when it comes to turning social media content into traditional media pieces that amplifies anyone's product or service.
Lilly holds a Masters from the London School of Economics (LSE) in the UK. Her work has spanned multiple continents. She has helped design the curriculum for select school boards of Kathmandu Nepal, helped coach and mentor budding entrepreneurs, and worked with the World Health Organization (the United Nations). Lilly believes in pulling the potential out of her students and clients, creating systems and generating results way faster than before, and nurturing the inner light and vision that she believes all of us to have. She is as corporate as she is hippie, as results-driven as she is heart-centered.
Ricky Chang is on a mission to help you skyrocket your TikTok growth. He is best known for his main TikTok account The Chainz Family, which has amassed 5.9 Million followers in a few short years. This has allowed him to collaborate with companies like Coca Cola, KFC, Warner Music & Samsung. Through his comprehensive approach, he has helped hundreds of Creators & Businesses understand how to leverage TikTok to turn their passions and brands into a profitable online business. Ricky shows you how to show up as your "Authentic Self" while building your dream following that "Knows, Likes & Trusts" you in order to help them will beat down the doors to consume everything you have to offer.
Let's make Social Media fun again.
Jarrett has been a leader in the Tech space since 2006 as an Enterprise Software Sales Executive, with an emphasis on SaaS startups for more than a decade. He has worked at top tech companies such as IBM, CoreSite, Kyriba, ClearSlide, and WalkMe, where he closed over $40 Million in revenue working with C-Level executives at Fortune 100 companies, and helped ClearSlide and WalkMe achieve aggressive revenue targets which led to a major acquisition at ClearSlide, and an IPO at WalkMe. While working in the Tech space, Jarrett simultaneously launched MGMT Works in 2016, which focused on film production, music publishing and music management. As a film producer, Jarrett executive produced critically acclaimed short films "The Kind Ones" and "Knockout Game", which both premiered at the Cannes Film Festival. In the music publishing and artist management space, Jarrett secured publishing deals, booked shows, and reality TV engagements for several independent artists.
After 15 years in Tech, and 5+ years in music/film, Jarrett found a new calling during the pandemic in 2021 as a fast growing Tech influencer, connecting over 150+ people to Tech jobs through his network via social audio rooms, and representing brands like AfroTech, Entre, and MagnifHire job board, to help achieve his goal of increasing Diversity in the tech space, which led to Jarrett being named Black In HR's Tech Recruiting Influencer of the Year in 2021. To date Jarrett has grown his social audio/media following to 115K+ followers across Linkedin, Twitter, Instagram, and Clubhouse, with over 75K followers on Clubhouse in particular. Jarrett is now emerging as a leader in the Web 3, Metaverse, and NFT space, where he connects major brands and influencers to NFT/Metaverse activations.
Shane Burks II is a Student-Athlete at Eastern Kentucky University from Lexington, Kentucky. He is currently completing a Masters in Business Administration with a 4.0 Grade Point Average through all of his courses. Shane obtained a degree in Global Supply Chain Management in 2021 and has been a vital member of the Eastern Kentucky Football program since 2017. Shane has 19 starts in his career and was voted a team captain for the upcoming 2022 season. Shane has shown exemplary leadership and philanthropic qualities through his time at Eastern Kentucky University. He was given the Roy Kidd Leadership Award and has served on the leadership council for 4 years in a row. Shane spends time giving back to his community as a volunteer for various programs throughout Fayette County Public Schools. Shane aspires to play in the NFL or to become a successful corporate business lawyer in the future.
Celina Belizan is an MBA, entrepreneur and early stage investor, turned knowledge broker, Tony Robbins trained master coach, and consciousness educator. A "brilliant strategist" she is known for her ability to translate the latest in neuroscience and psychology into digestible and actionable strategies that drive mindset shifts and behavioral change in systemic ways.
She's a dynamic speaker and coach who skillfully blends a wide range of experience in business, finance and entrepreneurship, with her approach as a researcher and scholar.
She's spent hundreds of hours with teams from startups to investment firms, observing and analyzing clear behavioral trends behind the happiest and most successful people, and the most successful and unhappy people. Now through her programs, events and collaborations, she is leveraging the latest insights in high performance, personal development, and science backed eastern wisdom, into commercially sound strategies for individuals, families and companies to do their best work (by putting emotional intelligence center stage).
An active angel investor and mentor to many early stage CEOs, she started her career as an actress, but spent most of the next decade working with technology startups in NYC investing firms and then as a founding member of several companies.
She graduated phi beta kappa, magna cum laude from Vanderbilt University, and holds graduate degrees from the New York University's Stern School of Business and the London School of Economics. A self-described nerd, she obtained her 800 hour Jivamukti Yoga Teacher certification, but never planned to teach yoga. She did however become the first non-founder CEO of Jivamukti International which included 30+ centers around the world.
A board certified Strategic Interventionist and a neurofeedback practitioner, she most recently completed years of intensive study under Dr. Shefali Tsabary, the world renowned clinical psychologist & pioneer of Conscious Parenting. By synthesizing the themes and concepts of the neuroscience, personal growth, human-organizational dynamics, and emotional intelligence fields, along with cutting-edge scientific research, Celina delivers her message in a way that is both accessible and attainable.
Herman Marigny III is a business magnate capable of obtaining business financing worth over a million dollars in a single month, Mr. Marigny is nothing but a force to reckon with. He has garnered much acclaim for pushing boundaries and breaking glass ceilings as Founder and CEO of the award-winning CDL Mentors Truck Driving School.

He hails as the driving force behind the operational excellence, brand growth, and outstanding financial performance of several startups. His shared passion for helping others achieve financial freedom and assisting struggling businesses has prompted him to grow many start-ups into fully fledged companies by helping them access business credit.

With a keen eye for excellence, a crystal-clear global objective, and an autocratic leadership approach, Mr. Marigny led Truck Driving School to win the coveted United States Small Business Administration and Emerging Award in 2020.

He is also the Founder and CEO of Wing7 Trucks, Wing7 Brokerage, and Jomsom Staffing Agency in Baton Rouge.

His goal is to help small businesses with viable and innovating businesses-related advice to help them cultivate their market presence.
Stephen Cochell has over 40 years of extensive civil trial and appellate experience in a broad range of matters from defense of FTC actions alleging misrepresentation/fraud in a landmark case before the United States Supreme Court and the Seventh Circuit Court of Appeals, extensive multi-state litigation experience in cases involving fraud, business torts, tax, securities, Lanham Act, trademark, labor & employment, non-compete and trade secret litigation, and personal injury litigation.


Former Navy JAG, Assistant United States Attorney and Chief Disciplinary Counsel


Former Senior Trial Counsel at Federal Express (FedEx)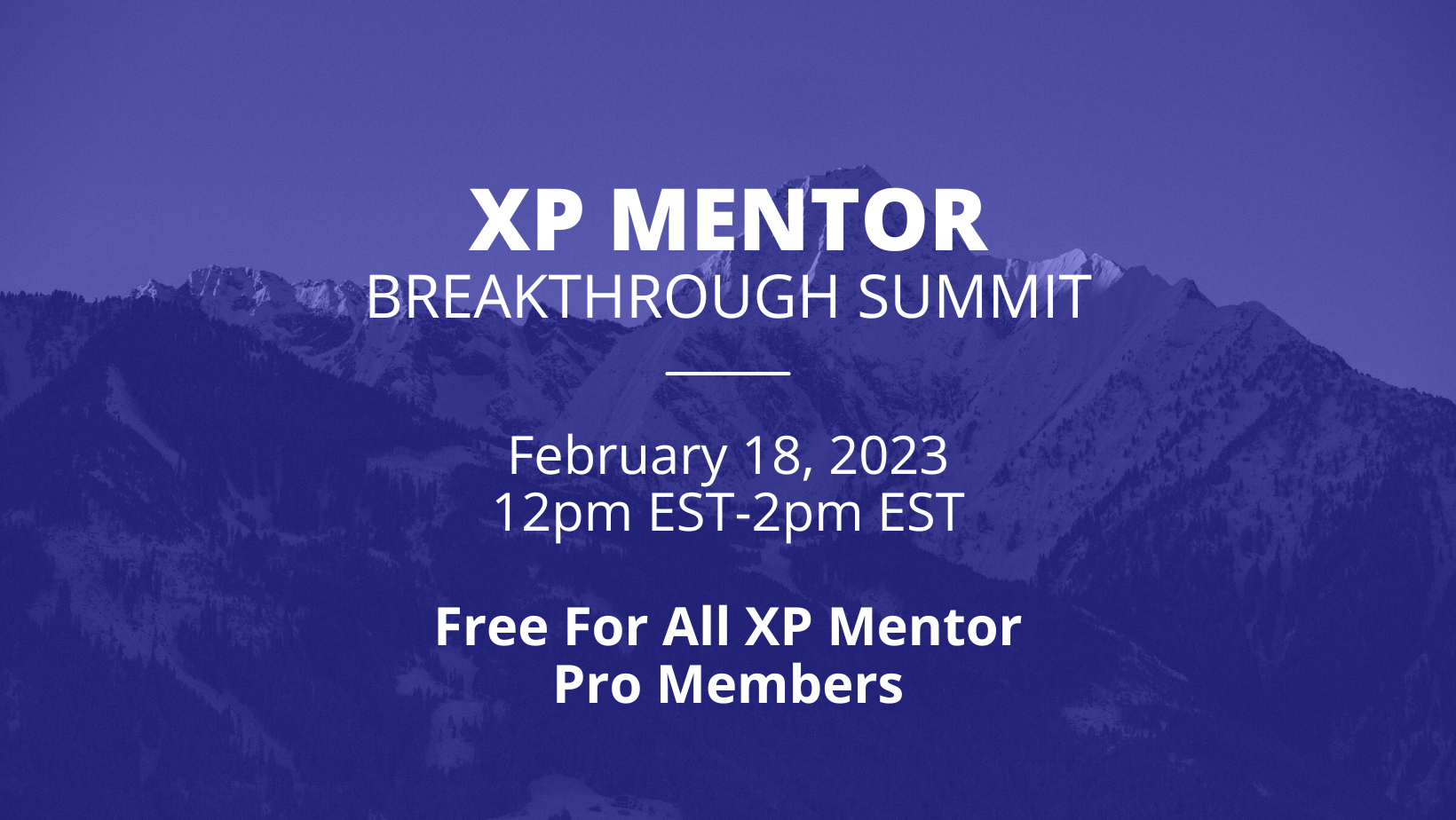 Register Now
Stackpack is an international business mogul who is extremely multifaceted. He is a serial entrepreneur who specializes in Media and NFTs. He has a profound 2 Million Followers on Instagram alone. Stackpack is verified on Instagram, Amazon, Facebook, Kandiid & more. Additionally, Stackpack is a highly touted brand ambassador who represents brands such as Gucci, Belaire, Samsung, C4 Energy Drink, Vibra360 and Motobloq. He is the owner of coveted brands such as Internet Traffic LLC, Stackpack Health and Internet Traffic Magazine.
Hi! My name is John Sample, and I purchased 5 tickets to the Elite Entrepreneur Summit. I would like to assign my tickets to the following people:

1. John Sample (Me)
2. Henry David Thoreau
3. Ernest Hemingway
4. Jane Austen
5. Edgar Allan Poe


Angelica Williams- The Style Liberator
The world of fashion can be a fascinating, but very intimidating arena. With so many stylists fighting for the spotlight to be on their creativity, not many take the time out to pour back into those who are inspired by them. Their focus on being set a part is strictly geared towards what they wear, not who they help.
Angelica Williams has taken the fashion world by storm in such a short period of time. Not only is she the owner and chief visionary of Style To Go, her fashion consulting firm, she is also an aspiring author who has been featured in a variety of magazines.


With her passion for fashion not being based solely on her impeccable sense of style, she has been able to activate her vision to help others break free of the chains enslaving them to the bondage of their grim wardrobes. Hence her title: The Style Liberator.


Angelica believes that the way we dress is a direct expression of how we feel and how the world views us. In 2017, Williams launched her own T-Shirt Company, Style Sevyn, which has allowed her to produce hundreds of T-Shirts for a growing clientele that includes local and several out of state patrons. After the launch of Style Sevyn, Angelica was compelled to help other T-Shirt designers have the opportunity to receive much needed exposure. As a way to show case their talent and promote a culture of support in her community, Angelica hosted the first "All About the Tee" fashion show in October of 2017. The fashion show also served as a networking mixer, allowing local small businesses to debut their products and build connections. She even used the event as an opportunity to provide runway experience for up and coming models in the area.


Although she is a well-known Beauty Influencer, fashion is not her only platform. Angelica is a marketing and branding powerhouse with a plethora of knowledge regarding the ins and outs of being an entrepreneur. As a serial entrepreneur herself, Williams recently debuted her most current community efforts, the She Has a Boss Hustle mentorship academy. In this academy, she is mentoring female entrepreneurs. She is guiding them on their journey to owning and operating their own businesses. She Has a Boss Hustle is an enrichment and professional development academy that caters to those who have the desire to become a business owner or want to enhance their current business strategy. Williams is empowering, teaching, and guiding women in topics ranging from the entrepreneur's mindset, business planning, and effective social media marketing. To date Angelica has helped launch and grow 150 businesses.


Angelica is the owner of iW.I.N brand which is the umbrella brand for iW.I.N Consulting Group and iW.I.N Tax Group. Both groups assist businesses and brands with anything from tax prep and bookkeeping to full scale marketing and event planning services.


With that being said, Angelica has taught business classes as a SBA/SCORE business expert. Through the SBA and SCORE, Angelica has had the opportunity to mentor and teach alongside some of the most seasoned business owners in North Central Florida. She is also one of very few African American women to serve in this capacity. With all her accomplishments in the business world, she was nominated for and has accepted her spot on the NSBA (National Small Business Association) Leadership Council where she advocates for small businesses across the country.


With a heart for people, especially youth, and having walked down some of the same paths as many others; heart- break, depression, low self-esteem, and everyone's all-time least favorite: financial hardship, Angelica found solace in being determined to not look like what she had gone through and has worked hands on with others to ensure that they don't either! Being there, doing that… embracing her trials and turning them into triumph is what has made her into the fashion and entrepreneurial giant she is today.

She didn't allow her struggles to keep her stranded, instead she allowed them to lead her right into her calling of helping others. Each year, Angelica hosts the IAMHeiress/IAMHeir Prom Giveaway. Williams is the founder of this program and with the help of local vendors, she provides prom attire and a photoshoot for local high school students nominated by their community. She serves as Assistant Youth Director for the More Sure Word Association under the leadership of Apostle Curtis Lake III.


Although her accomplishments speak for themselves, Angelica was announced ACHI Magazine's Fashion Designer of the Year in March of 2018. She humbly accepts the "respeck" that is put on her name! She is also the 2019 Nominee for the Woman of Vision and Purpose by Gainesville Black Professionals. Williams is also the 2019 nominee for the Woman of Influence and Mentor of the Year by Atlanta based, ACHI Magazine. This magazine is distributed throughout the South Eastern region, promoting women empowerment and sisterhood. This nomination is an extreme honor because Angelica is the founder of "Pray. Laugh. Slay", a yearly women's empowerment event that focuses on cultivating the beauty within every woman and helping her portray to the world!


When not engaged in the day-to-day operations of the firm, teaching, or speaking engagements, Angelica enjoys spending time with her three beautiful children, including one who is Autistic. Angelica also serves as youth minister at her church, The Hope of Glory, where she enjoys leading young people to Christ. Angelica also savors snuggling up with a good book, attending personal development seminars and researching emerging topics in her industry- even in her spare time, she is committed to better serving others!
Blanca is the Founder of Laws of Life, LLC, a full service digital marketing agency. She is the creator of the Self-Powered Entrepreneur Course teaching entrepreneurs how to create a powerful multi-faceted digital platform with over 120 3-4 minute video tutorials plus direct access to Blanca and her team of coaches three times a week on Zoom. She teaches the art of social media, landing page design and how to produce your own webcast or podcast ready for broadcast on the Laws of Life Roku channel. The link to the course is:
https://bit.ly/becomeselfpowered
As host of the Laws of Life Weekly Networking Summit every Tuesday at 11 am, in addition to producing the Laws of Life Morning Daily Show, the Laws of Empowered Entrepreneurs and The Laws of Digital Design on Demand, Blanca is passionate about being an international, motivational and educational talk show host. Blanca's show schedule, networking events and marketing workshop can be found at her website www.lawsoflife.shop. You can access all events and key links by visiting
https://linktr.ee/blancalawsoflife.
Blanca is also a lawyer of 30 years, an inventor of a patented email management system called INGATE, and a professor and Advisory Board Member for the Z School, owned by the 8th largest marketing agency in the world and teaches The Art of the Negotiation and a variety of marketing and communication classes through George Washington University, New York University and many other prestigious educational institutions.
At the heart of it, Blanca's vision is to create worldwide abundance and empowerment through digital marketing education.


As a Wellness Expert and International Health Advocate, Lindsaya's journey began 18 years ago when she became a mother. Growing up with poor nutrition and chronic illness, she struggled with an eating disorder in her teens. Determined to give her daughter a different experience, she set out to simplify and demystify the abundance of health information available. She went on to create her own Conscious Consumption Strategies, using a room-by-room, topic-by-topic, and ingredient-by-ingredient approach. Through this process, Lindsaya was able to take control of her health and empower others to do the same.

Over the last 18 years, she has shared her knowledge and strategies on stages, with teams, and through her organization. She has been honored to be part of over 400 families adding more plants to their diets, helping multiple schools and homes grow gardens year-round, and improving overall health and well-being. Lindsay's goal is to make wellness simple, convenient, and affordable for everyone. Join her on this journey and take control of your health today.
Sandra Noemi Torres is a dynamic and accomplished professional with over 20 years of experience in marketing and business development strategies. With a focus on high-impact and results-driven solutions, she has earned a reputation as a trusted advisor and key decision maker in mission-critical brand messaging campaigns.

As the founder and CEO of Sandra Noemi & Co, a Digital Marketing and Consulting Agency for established SMBs, Sandra brings her expertise in business development strategies to every project she takes on. She is passionate about helping entrepreneurs achieve their goals and regularly conducts training and office hours to support them in their go-to-market strategies.

In addition to her work with Sandra Noemi & Co, Sandra is also the founder and CEO of United Latinas, a Women-Led and Women-Forward Organization dedicated to empowering Latina professionals and business owners. She is a board member of Hispanic Business Leaders and sits on the MVP Bench for Community Health Council.

Sandra is a two-time author with her book "The Life Agreement" and a collaborative project through United Latinas, "Extraordinary Latinas Vol II - Breaking The Narrative & Redefining Our Power" that recently became a #1 New Release and reached bestseller status. Her mission is to bring the tools and empowerment to leaders who want to grow and make an impact. With her unwavering dedication and proven track record, Sandra is a force to be reckoned with in the world of business and marketing.
Fill in the form below to enter the THREADS 1 Billion User Contest.
Guess closest to the date and time that THREADS will reach 1 Billion users, and win $250!
Note: only one entry allowed per participant.