Image: Forbes Riley teaching "3 Mindset Matter Tips"
What You Get With The XP Mentor Pro Membership
The XP Mentor monthly subscription includes an ever-growing video library of educational content from some of the world's top experts. This membership is tailored specifically for entrepreneurs and personal growth seekers.

Increase exposure by developing your personal brand
Maximize the lifespan of your business by setting up the appropriate corporate structures, minimize tax liabilities, and legally maintaining compliance
Improve your skillset for developing and nurturing business, client, and personal relationships
Develop and maintain the appropriate conscious and subconscious mindset necessary to grow a profitable business while maintaining health in all areas of life
And much more!

New content is added every week!
On top of the weekly sessions, this membership also includes Select Sessions from what we call the "Skill Shop." The Skill Shop is our premium course catalog, and the bonus Skill Shop Select Courses included with your membership add a value of $597 in content (already loaded in the library!)
Get our FREE Report → XP Mentor Success Framework
Included With Your XP Mentor Pro Membership
Enjoy weekly mentorship videos plus BONUS materials from each of our core team members at no extra charge as part of your XP Mentor Monthly Membership. New content added every week!


Included with your membership, you'll get full access to:
Weekly mentorship video library ($399 value)
Skill Shop Select Sessions from Jay Noland ($199 value)
Skill Shop Select Sessions from Forbes Riley (Coming Soon!)
Skill Shop Select Sessions from Tenisha Graham (Coming Soon!)

Skill Shop Select Sessions from Jacquelyn Weis (Coming Soon!)

Skill Shop Select Sessions from Lilly Wang (Coming Soon!)

Skill Shop Select Sessions from Dan Pilla ($199 value)

Skill Shop Select Sessions from Ricky Chang (Coming Soon!)
TOTAL Value: $797.00
Get our FREE Report → XP Mentor Success Framework
Our MENTORS
Meet our core team
All of our instructors are highly qualified professionals, widely acknowledged in their field.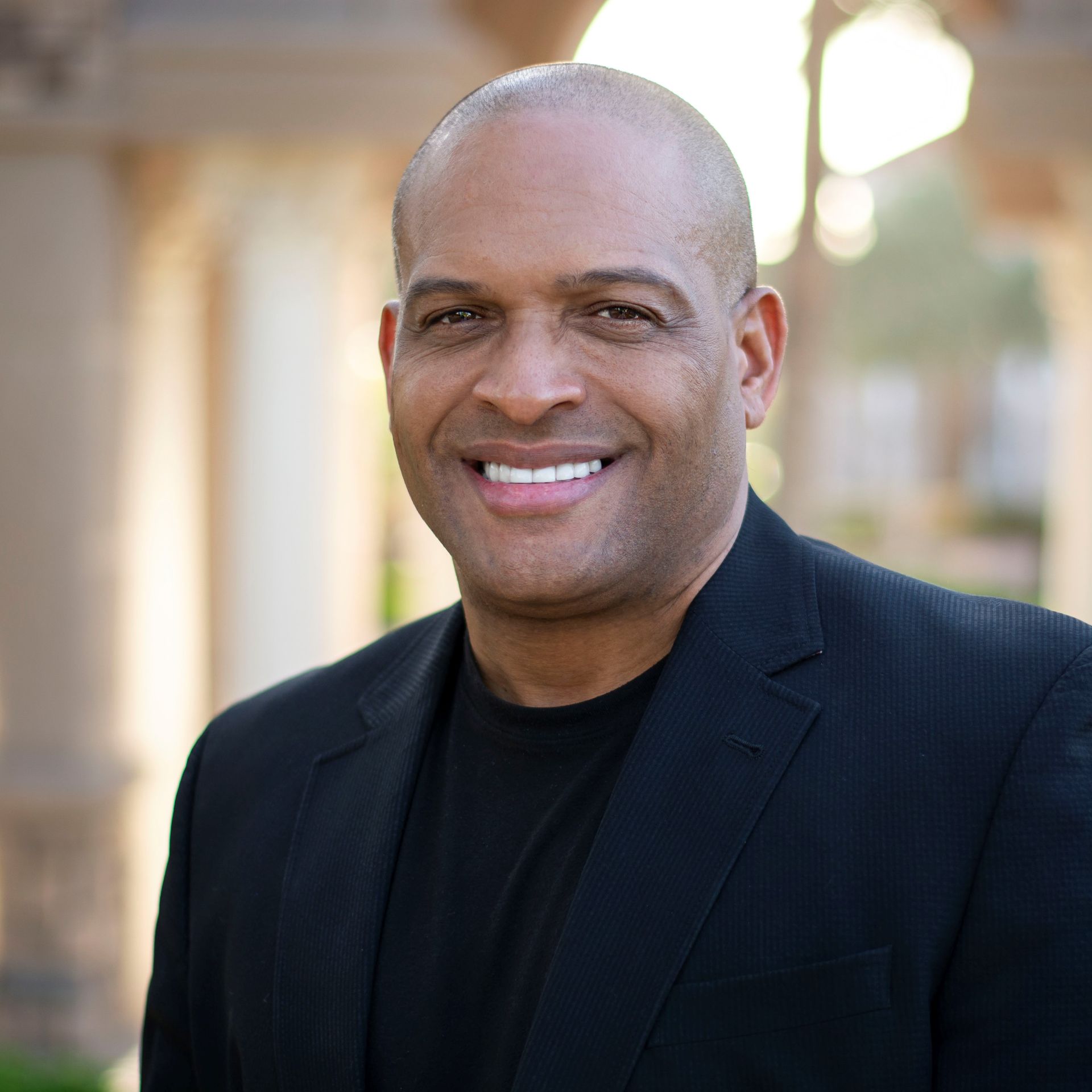 Jay Noland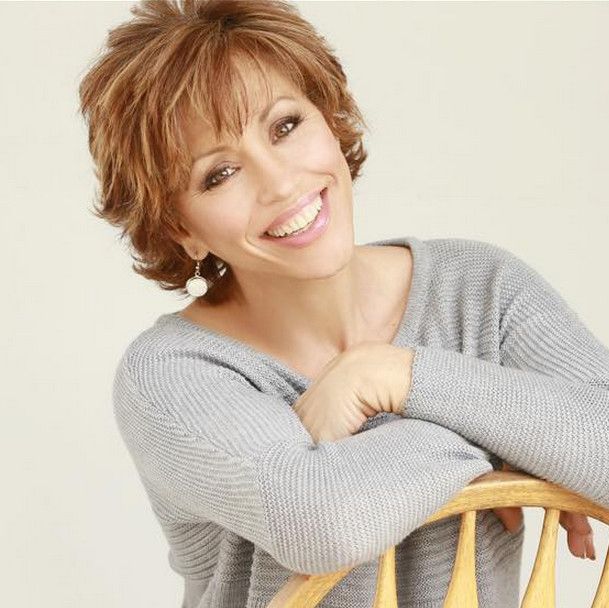 Forbes Riley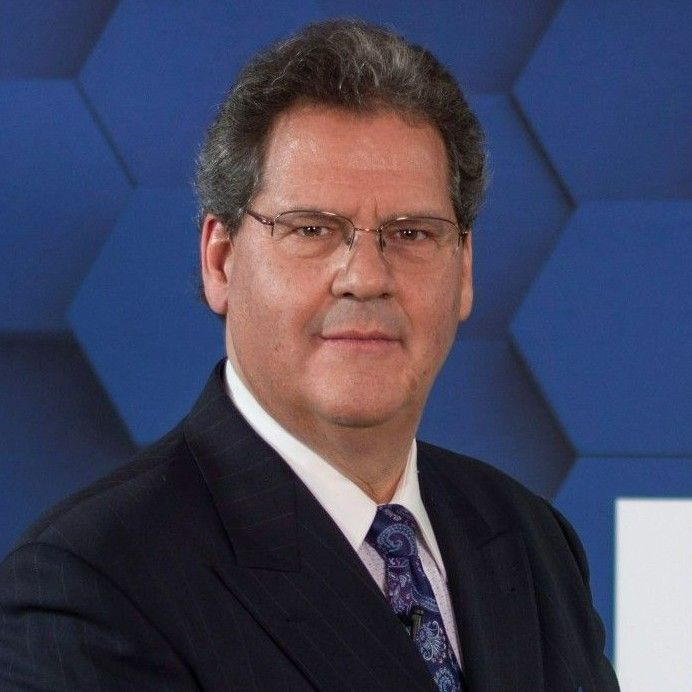 Dan Pilla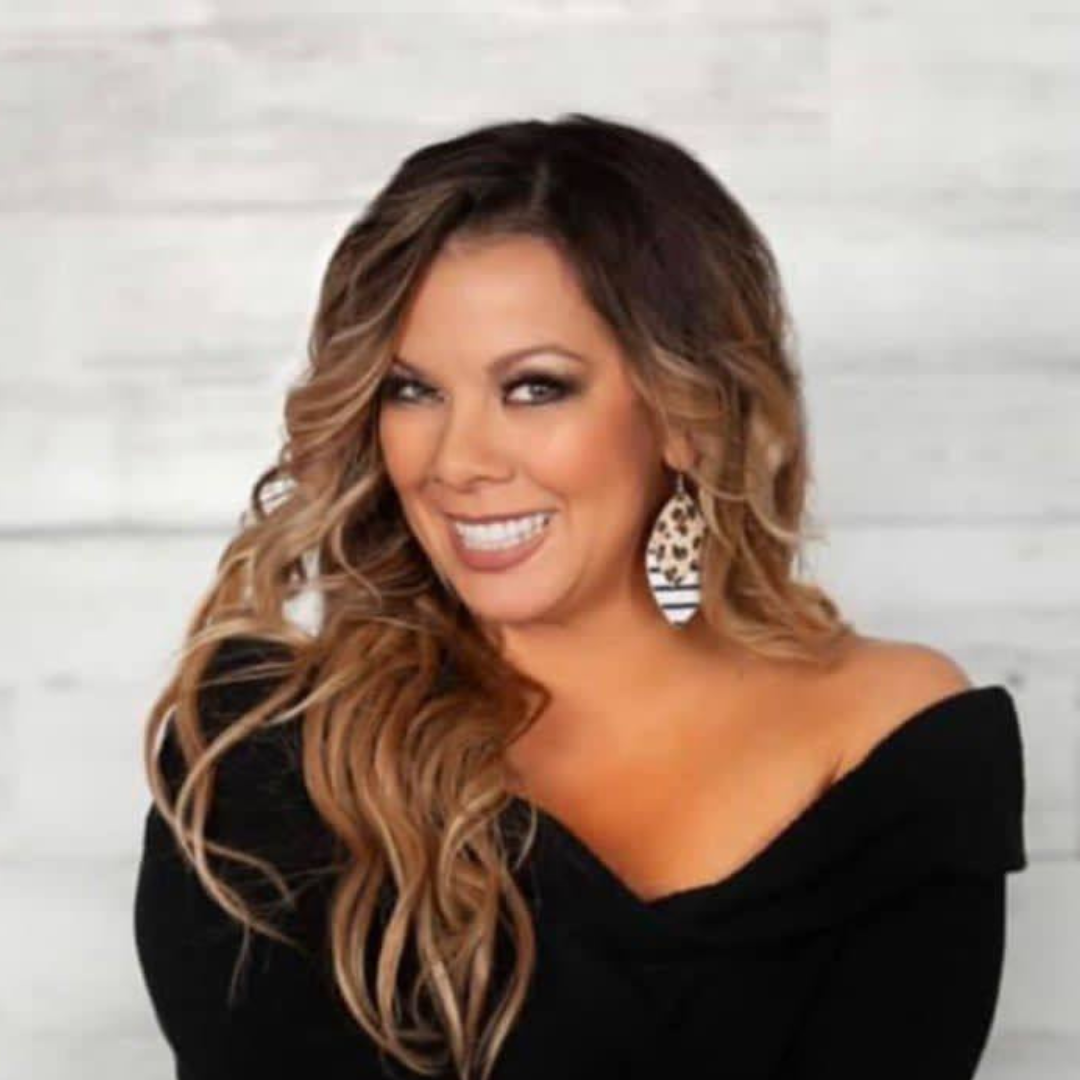 Tenisha Graham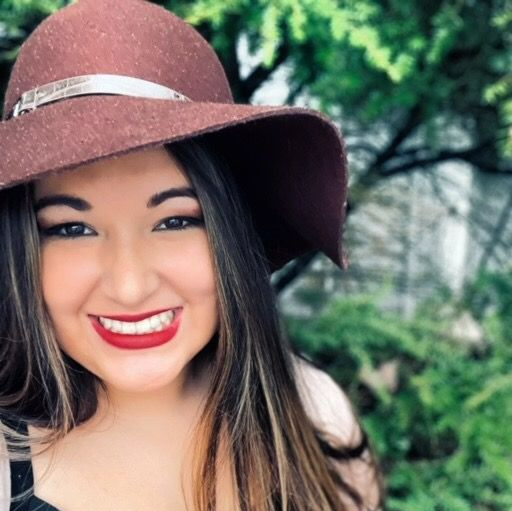 jacquelyn weis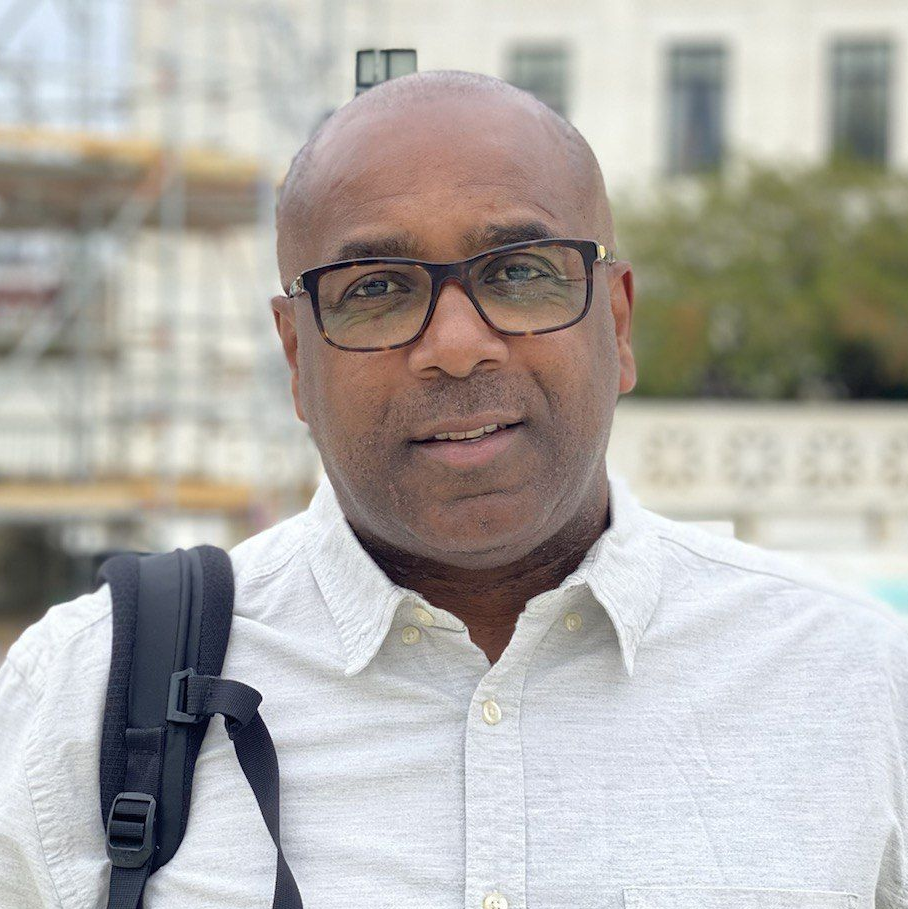 Colin Drummond (10g Colin)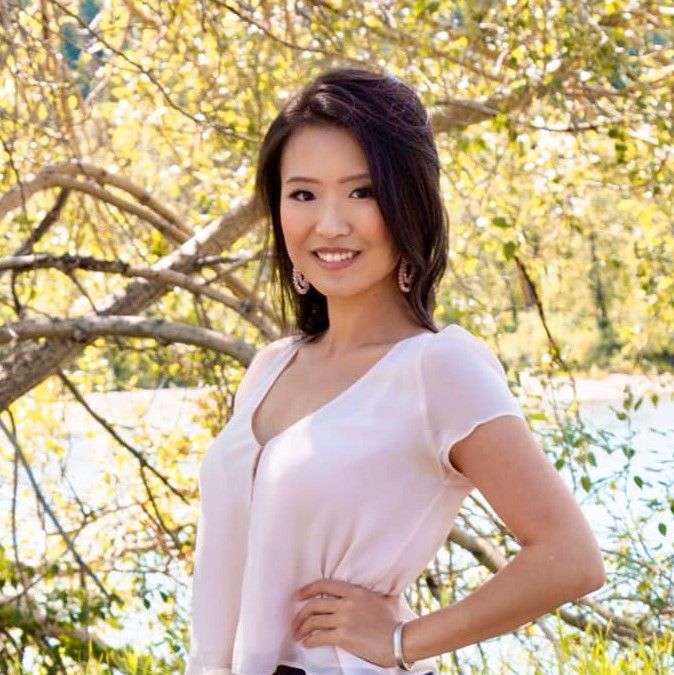 Lilly wang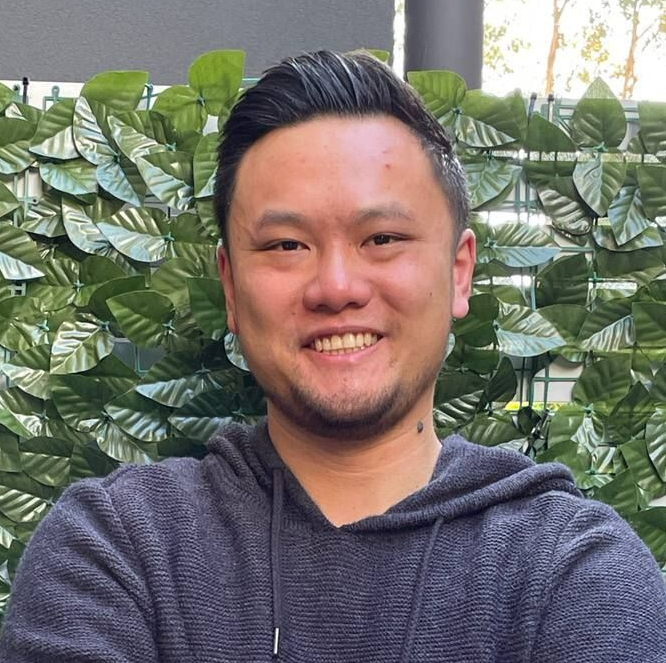 ricky chang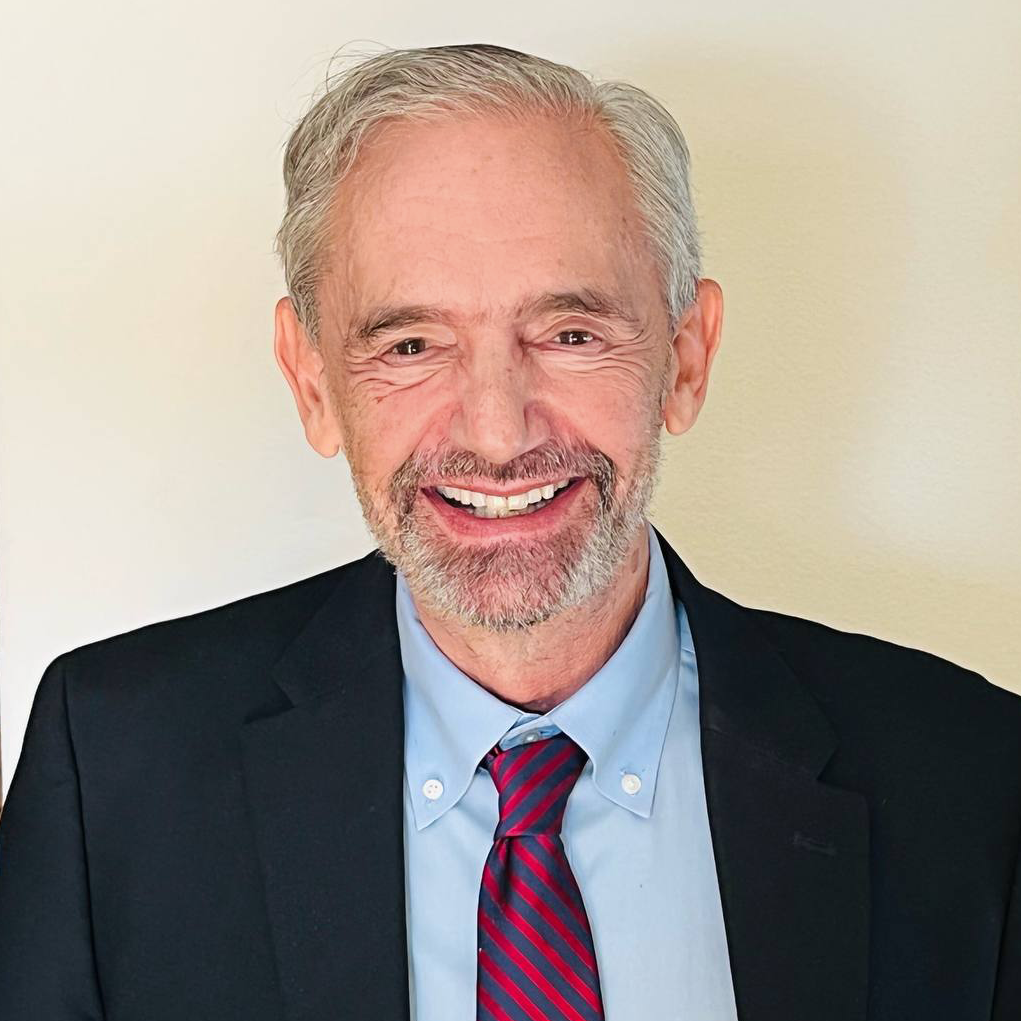 Stephen Cochell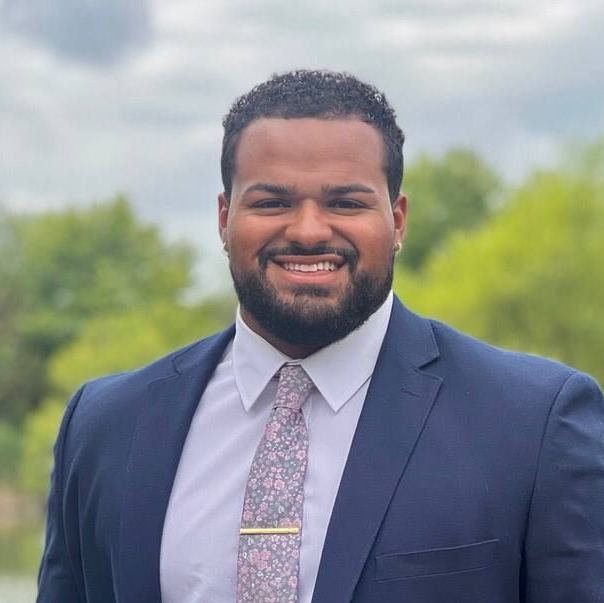 Shane Burks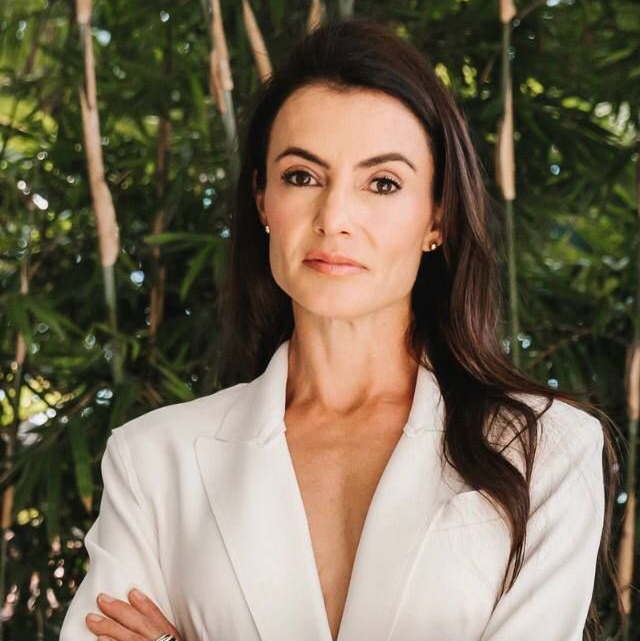 Celina Belizan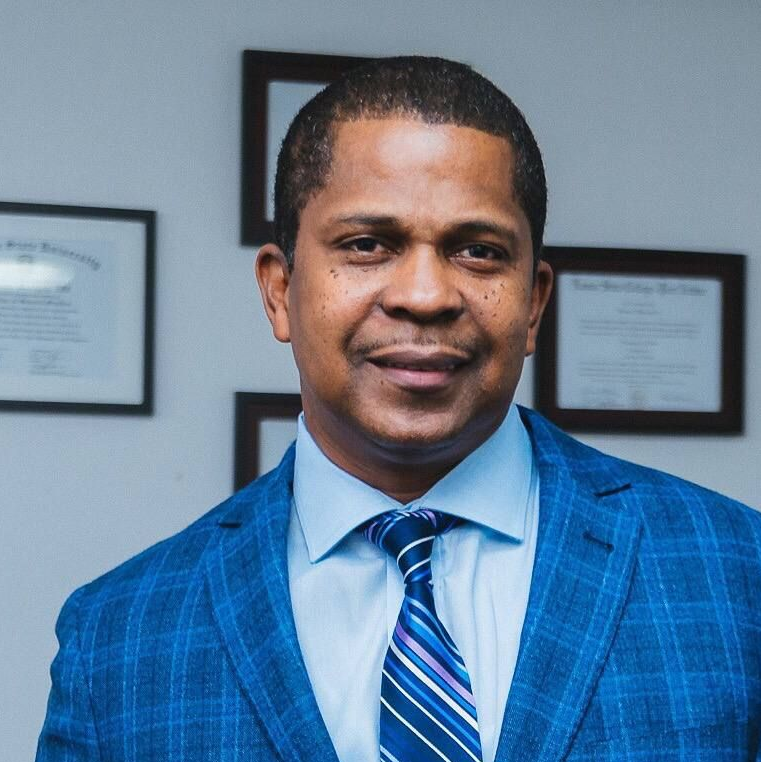 Herman Marigny III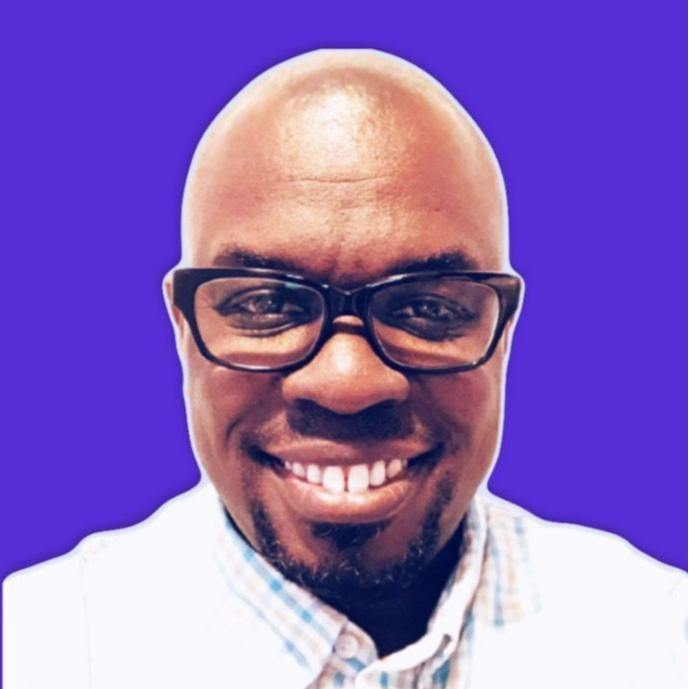 Dr. Martin Pratt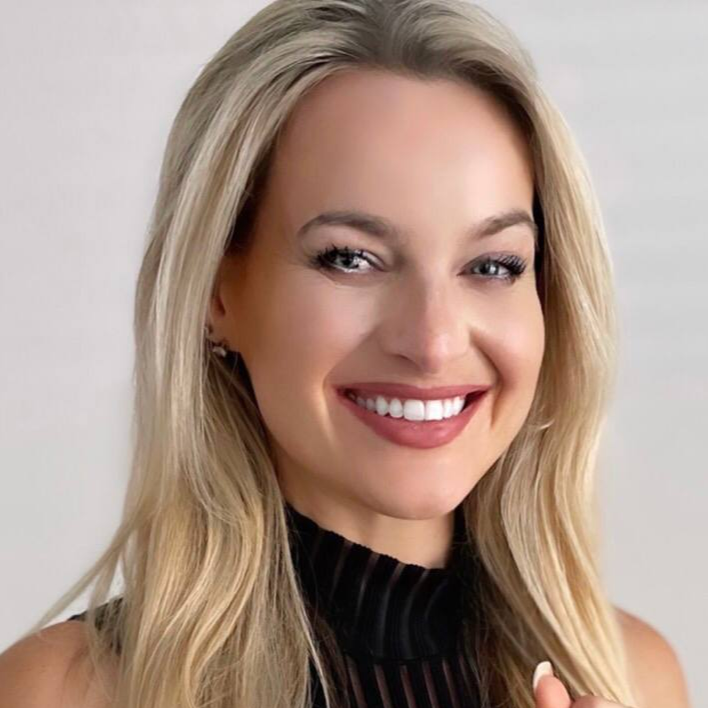 Michelle McClain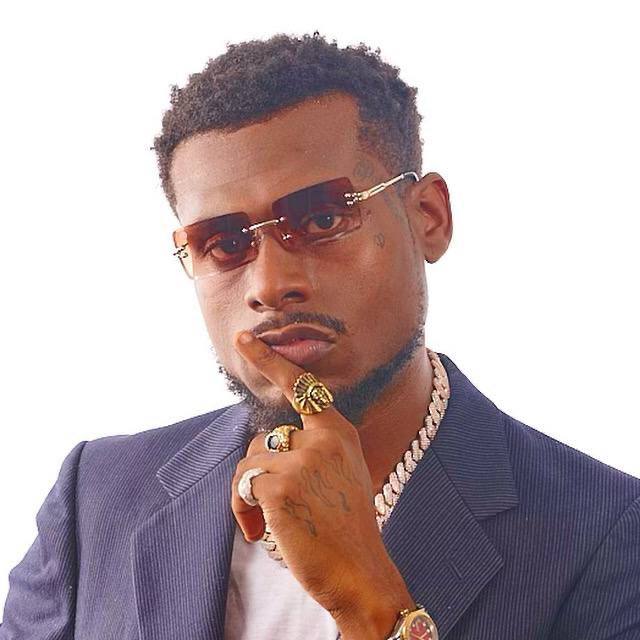 Stack Pack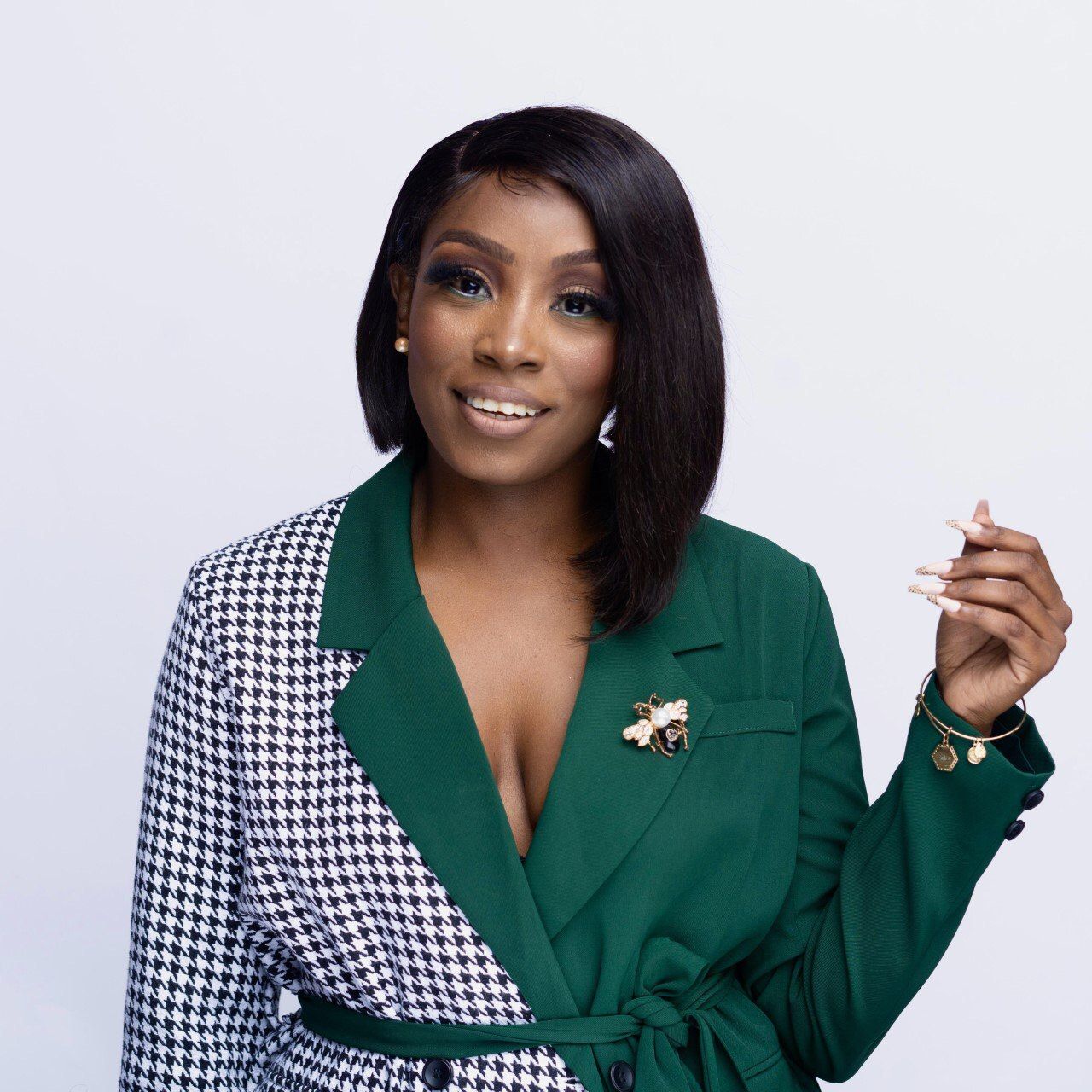 Angelica Williams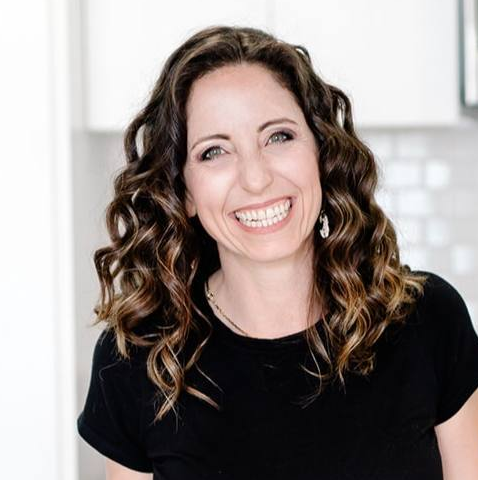 Lindsaya VanDeusen
Never miss our news.
Subscribe to our newsletter!
Over the years, Jay has trained thousands of people to unlock their hidden potential and, in turn, excel in all areas of their lives. It's impossible to outperform your programming. But if you can reprogram your subconscious mind to be a winner... Indeed, you will begin to win.
And Jay has a knack for teaching people to do this. Just watch who you become through this process.
Dan is known by many as the "father" of the tax resolution industry... and for good reason. Tax resolution practitioners around the nation have based their methods and practices off the work Dan completed in the early 80s. Nobody stays on top of the IRS and the current tax code like Dan Pilla.
Award-Winning TV host, Author, Motivational Speaker, Entrepreneur, One of the World's Leading Health & Wellness experts (National Fitness Hall of Fame inductee). Forbes was voted the "Top 20 Most inspiring People on Television" through her roles as a sought-after spokesperson, broadcast journalist and Success/Results Coach to celebrities, sales teams & CEOs. As a motivational keynote speaker - she's affectionately called "The Female Tony Robbins." Forbes Riley has created a trusted brand name for herself.
After over 20 years in the dance and performing arts industry, Tenisha decided to take her knowledge to the masses. As one of the nations most creative and forward-thinking life coaches, she's on a mission impact millions of creatives, celebrities and entrepreneurs to live confidently and create something beautiful with their divine gifts! Her unique ability to transform rhythmic physical movement into a "healing revelation" has helped countless individuals find a renewed purpose in life!
Jacquelyn is the best selling author and host of Healing The Survivors. She is part of the Northwestern Band of Shoshone Nation, stationed in Camas, Washington. She is a Certified Emotion Code Practitioner, Body Code Practitioner, T3 Therapist, Native Herbalist, Native Holistic Healer, Author and mother.
10g Colin is the TMZ Washington Bureau Chief, and Founder of the VRPP AGENCY. 10g has made his mark in the entertainment industry and political scene as a well rounded journalist.
10g has broken some of the biggest news stories and interviewed many high profile Celebrities, Politicians, and CEO's.
His VRPP AGENCY has become very exclusive for many people and small businesses who are looking to brand themselves and create visibility with creative ideas that stand out.
Being in the industry for over a decade,10g Colin has solidified himself as the go to person when it comes to turning social media content into traditional media pieces that amplifies anyone's product or service.
Lilly holds a Masters from the London School of Economics (LSE) in the UK. Her work has spanned multiple continents. She has helped design the curriculum for select school boards of Kathmandu Nepal, helped coach and mentor budding entrepreneurs, and worked with the World Health Organization (the United Nations). Lilly believes in pulling the potential out of her students and clients, creating systems and generating results way faster than before, and nurturing the inner light and vision that she believes all of us to have. She is as corporate as she is hippie, as results-driven as she is heart-centered.
Ricky Chang is on a mission to help you skyrocket your TikTok growth. He is best known for his main TikTok account The Chainz Family, which has amassed 5.9 Million followers in a few short years. This has allowed him to collaborate with companies like Coca Cola, KFC, Warner Music & Samsung. Through his comprehensive approach, he has helped hundreds of Creators & Businesses understand how to leverage TikTok to turn their passions and brands into a profitable online business. Ricky shows you how to show up as your "Authentic Self" while building your dream following that "Knows, Likes & Trusts" you in order to help them will beat down the doors to consume everything you have to offer.
Let's make Social Media fun again.
Shane Burks II is a Student-Athlete at Eastern Kentucky University from Lexington, Kentucky. He is currently completing a Masters in Business Administration with a 4.0 Grade Point Average through all of his courses. Shane obtained a degree in Global Supply Chain Management in 2021 and has been a vital member of the Eastern Kentucky Football program since 2017. Shane has 19 starts in his career and was voted a team captain for the upcoming 2022 season. Shane has shown exemplary leadership and philanthropic qualities through his time at Eastern Kentucky University. He was given the Roy Kidd Leadership Award and has served on the leadership council for 4 years in a row. Shane spends time giving back to his community as a volunteer for various programs throughout Fayette County Public Schools. Shane aspires to play in the NFL or to become a successful corporate business lawyer in the future.
Celina Belizan is an MBA, entrepreneur and early stage investor, turned knowledge broker, Tony Robbins trained master coach, and consciousness educator. A "brilliant strategist" she is known for her ability to translate the latest in neuroscience and psychology into digestible and actionable strategies that drive mindset shifts and behavioral change in systemic ways.
She's a dynamic speaker and coach who skillfully blends a wide range of experience in business, finance and entrepreneurship, with her approach as a researcher and scholar.
She's spent hundreds of hours with teams from startups to investment firms, observing and analyzing clear behavioral trends behind the happiest and most successful people, and the most successful and unhappy people. Now through her programs, events and collaborations, she is leveraging the latest insights in high performance, personal development, and science backed eastern wisdom, into commercially sound strategies for individuals, families and companies to do their best work (by putting emotional intelligence center stage).
An active angel investor and mentor to many early stage CEOs, she started her career as an actress, but spent most of the next decade working with technology startups in NYC investing firms and then as a founding member of several companies.
She graduated phi beta kappa, magna cum laude from Vanderbilt University, and holds graduate degrees from the New York University's Stern School of Business and the London School of Economics. A self-described nerd, she obtained her 800 hour Jivamukti Yoga Teacher certification, but never planned to teach yoga. She did however become the first non-founder CEO of Jivamukti International which included 30+ centers around the world.
A board certified Strategic Interventionist and a neurofeedback practitioner, she most recently completed years of intensive study under Dr. Shefali Tsabary, the world renowned clinical psychologist & pioneer of Conscious Parenting. By synthesizing the themes and concepts of the neuroscience, personal growth, human-organizational dynamics, and emotional intelligence fields, along with cutting-edge scientific research, Celina delivers her message in a way that is both accessible and attainable.
Herman Marigny III is a business magnate capable of obtaining business financing worth over a million dollars in a single month, Mr. Marigny is nothing but a force to reckon with. He has garnered much acclaim for pushing boundaries and breaking glass ceilings as Founder and CEO of the award-winning CDL Mentors Truck Driving School.

He hails as the driving force behind the operational excellence, brand growth, and outstanding financial performance of several startups. His shared passion for helping others achieve financial freedom and assisting struggling businesses has prompted him to grow many start-ups into fully fledged companies by helping them access business credit.

With a keen eye for excellence, a crystal-clear global objective, and an autocratic leadership approach, Mr. Marigny led Truck Driving School to win the coveted United States Small Business Administration and Emerging Award in 2020.

He is also the Founder and CEO of Wing7 Trucks, Wing7 Brokerage, and Jomsom Staffing Agency in Baton Rouge.

His goal is to help small businesses with viable and innovating businesses-related advice to help them cultivate their market presence.
Stephen Cochell has over 40 years of extensive civil trial and appellate experience in a broad range of matters from defense of FTC actions alleging misrepresentation/fraud in a landmark case before the United States Supreme Court and the Seventh Circuit Court of Appeals, extensive multi-state litigation experience in cases involving fraud, business torts, tax, securities, Lanham Act, trademark, labor & employment, non-compete and trade secret litigation, and personal injury litigation.


Former Navy JAG, Assistant United States Attorney and Chief Disciplinary Counsel


Former Senior Trial Counsel at Federal Express (FedEx)
Stackpack is an international business mogul who is extremely multifaceted. He is a serial entrepreneur who specializes in Media and NFTs. He has a profound 2 Million Followers on Instagram alone. Stackpack is verified on Instagram, Amazon, Facebook, Kandiid & more. Additionally, Stackpack is a highly touted brand ambassador who represents brands such as Gucci, Belaire, Samsung, C4 Energy Drink, Vibra360 and Motobloq. He is the owner of coveted brands such as Internet Traffic LLC, Stackpack Health and Internet Traffic Magazine.
Angelica Williams- The Style Liberator
The world of fashion can be a fascinating, but very intimidating arena. With so many stylists fighting for the spotlight to be on their creativity, not many take the time out to pour back into those who are inspired by them. Their focus on being set a part is strictly geared towards what they wear, not who they help.
Angelica Williams has taken the fashion world by storm in such a short period of time. Not only is she the owner and chief visionary of Style To Go, her fashion consulting firm, she is also an aspiring author who has been featured in a variety of magazines.


With her passion for fashion not being based solely on her impeccable sense of style, she has been able to activate her vision to help others break free of the chains enslaving them to the bondage of their grim wardrobes. Hence her title: The Style Liberator.


Angelica believes that the way we dress is a direct expression of how we feel and how the world views us. In 2017, Williams launched her own T-Shirt Company, Style Sevyn, which has allowed her to produce hundreds of T-Shirts for a growing clientele that includes local and several out of state patrons. After the launch of Style Sevyn, Angelica was compelled to help other T-Shirt designers have the opportunity to receive much needed exposure. As a way to show case their talent and promote a culture of support in her community, Angelica hosted the first "All About the Tee" fashion show in October of 2017. The fashion show also served as a networking mixer, allowing local small businesses to debut their products and build connections. She even used the event as an opportunity to provide runway experience for up and coming models in the area.


Although she is a well-known Beauty Influencer, fashion is not her only platform. Angelica is a marketing and branding powerhouse with a plethora of knowledge regarding the ins and outs of being an entrepreneur. As a serial entrepreneur herself, Williams recently debuted her most current community efforts, the She Has a Boss Hustle mentorship academy. In this academy, she is mentoring female entrepreneurs. She is guiding them on their journey to owning and operating their own businesses. She Has a Boss Hustle is an enrichment and professional development academy that caters to those who have the desire to become a business owner or want to enhance their current business strategy. Williams is empowering, teaching, and guiding women in topics ranging from the entrepreneur's mindset, business planning, and effective social media marketing. To date Angelica has helped launch and grow 150 businesses.


Angelica is the owner of iW.I.N brand which is the umbrella brand for iW.I.N Consulting Group and iW.I.N Tax Group. Both groups assist businesses and brands with anything from tax prep and bookkeeping to full scale marketing and event planning services.


With that being said, Angelica has taught business classes as a SBA/SCORE business expert. Through the SBA and SCORE, Angelica has had the opportunity to mentor and teach alongside some of the most seasoned business owners in North Central Florida. She is also one of very few African American women to serve in this capacity. With all her accomplishments in the business world, she was nominated for and has accepted her spot on the NSBA (National Small Business Association) Leadership Council where she advocates for small businesses across the country.


With a heart for people, especially youth, and having walked down some of the same paths as many others; heart- break, depression, low self-esteem, and everyone's all-time least favorite: financial hardship, Angelica found solace in being determined to not look like what she had gone through and has worked hands on with others to ensure that they don't either! Being there, doing that… embracing her trials and turning them into triumph is what has made her into the fashion and entrepreneurial giant she is today.

She didn't allow her struggles to keep her stranded, instead she allowed them to lead her right into her calling of helping others. Each year, Angelica hosts the IAMHeiress/IAMHeir Prom Giveaway. Williams is the founder of this program and with the help of local vendors, she provides prom attire and a photoshoot for local high school students nominated by their community. She serves as Assistant Youth Director for the More Sure Word Association under the leadership of Apostle Curtis Lake III.


Although her accomplishments speak for themselves, Angelica was announced ACHI Magazine's Fashion Designer of the Year in March of 2018. She humbly accepts the "respeck" that is put on her name! She is also the 2019 Nominee for the Woman of Vision and Purpose by Gainesville Black Professionals. Williams is also the 2019 nominee for the Woman of Influence and Mentor of the Year by Atlanta based, ACHI Magazine. This magazine is distributed throughout the South Eastern region, promoting women empowerment and sisterhood. This nomination is an extreme honor because Angelica is the founder of "Pray. Laugh. Slay", a yearly women's empowerment event that focuses on cultivating the beauty within every woman and helping her portray to the world!


When not engaged in the day-to-day operations of the firm, teaching, or speaking engagements, Angelica enjoys spending time with her three beautiful children, including one who is Autistic. Angelica also serves as youth minister at her church, The Hope of Glory, where she enjoys leading young people to Christ. Angelica also savors snuggling up with a good book, attending personal development seminars and researching emerging topics in her industry- even in her spare time, she is committed to better serving others!
As a Wellness Expert and International Health Advocate, Lindsaya's journey began 18 years ago when she became a mother. Growing up with poor nutrition and chronic illness, she struggled with an eating disorder in her teens. Determined to give her daughter a different experience, she set out to simplify and demystify the abundance of health information available. She went on to create her own Conscious Consumption Strategies, using a room-by-room, topic-by-topic, and ingredient-by-ingredient approach. Through this process, Lindsaya was able to take control of her health and empower others to do the same.

Over the last 18 years, she has shared her knowledge and strategies on stages, with teams, and through her organization. She has been honored to be part of over 400 families adding more plants to their diets, helping multiple schools and homes grow gardens year-round, and improving overall health and well-being. Lindsay's goal is to make wellness simple, convenient, and affordable for everyone. Join her on this journey and take control of your health today.
How To Become an XP Mentor Sponsor
1.

Go to the payment page, select the number of scholarships you would like to provide, and

submit your payment

.
2.

After submitting your payment, you'll be redirected to a form where you can

submit your photo and social media links

.
3.

Our team will post your photo on our

XP Mentor Sponsors page

along with all of your social media links.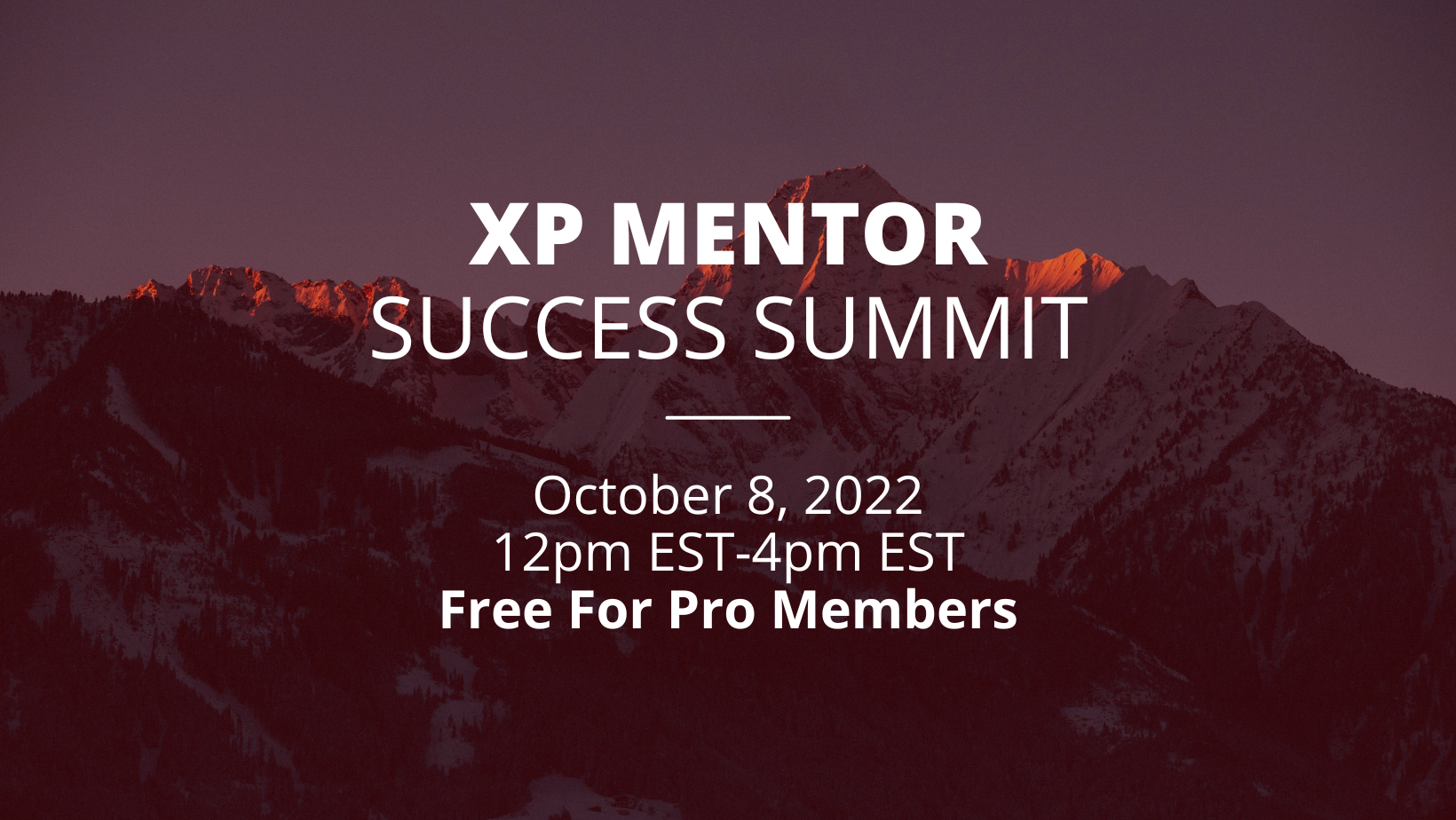 Register Now
Jarrett has been a leader in the Tech space since 2006 as an Enterprise Software Sales Executive, with an emphasis on SaaS startups for more than a decade. He has worked at top tech companies such as IBM, CoreSite, Kyriba, ClearSlide, and WalkMe, where he closed over $40 Million in revenue working with C-Level executives at Fortune 100 companies, and helped ClearSlide and WalkMe achieve aggressive revenue targets which led to a major acquisition at ClearSlide, and an IPO at WalkMe. While working in the Tech space, Jarrett simultaneously launched MGMT Works in 2016, which focused on film production, music publishing and music management. As a film producer, Jarrett executive produced critically acclaimed short films "The Kind Ones" and "Knockout Game", which both premiered at the Cannes Film Festival. In the music publishing and artist management space, Jarrett secured publishing deals, booked shows, and reality TV engagements for several independent artists.
After 15 years in Tech, and 5+ years in music/film, Jarrett found a new calling during the pandemic in 2021 as a fast growing Tech influencer, connecting over 150+ people to Tech jobs through his network via social audio rooms, and representing brands like AfroTech, Entre, and MagnifHire job board, to help achieve his goal of increasing Diversity in the tech space, which led to Jarrett being named Black In HR's Tech Recruiting Influencer of the Year in 2021. To date Jarrett has grown his social audio/media following to 115K+ followers across Linkedin, Twitter, Instagram, and Clubhouse, with over 75K followers on Clubhouse in particular. Jarrett is now emerging as a leader in the Web 3, Metaverse, and NFT space, where he connects major brands and influencers to NFT/Metaverse activations.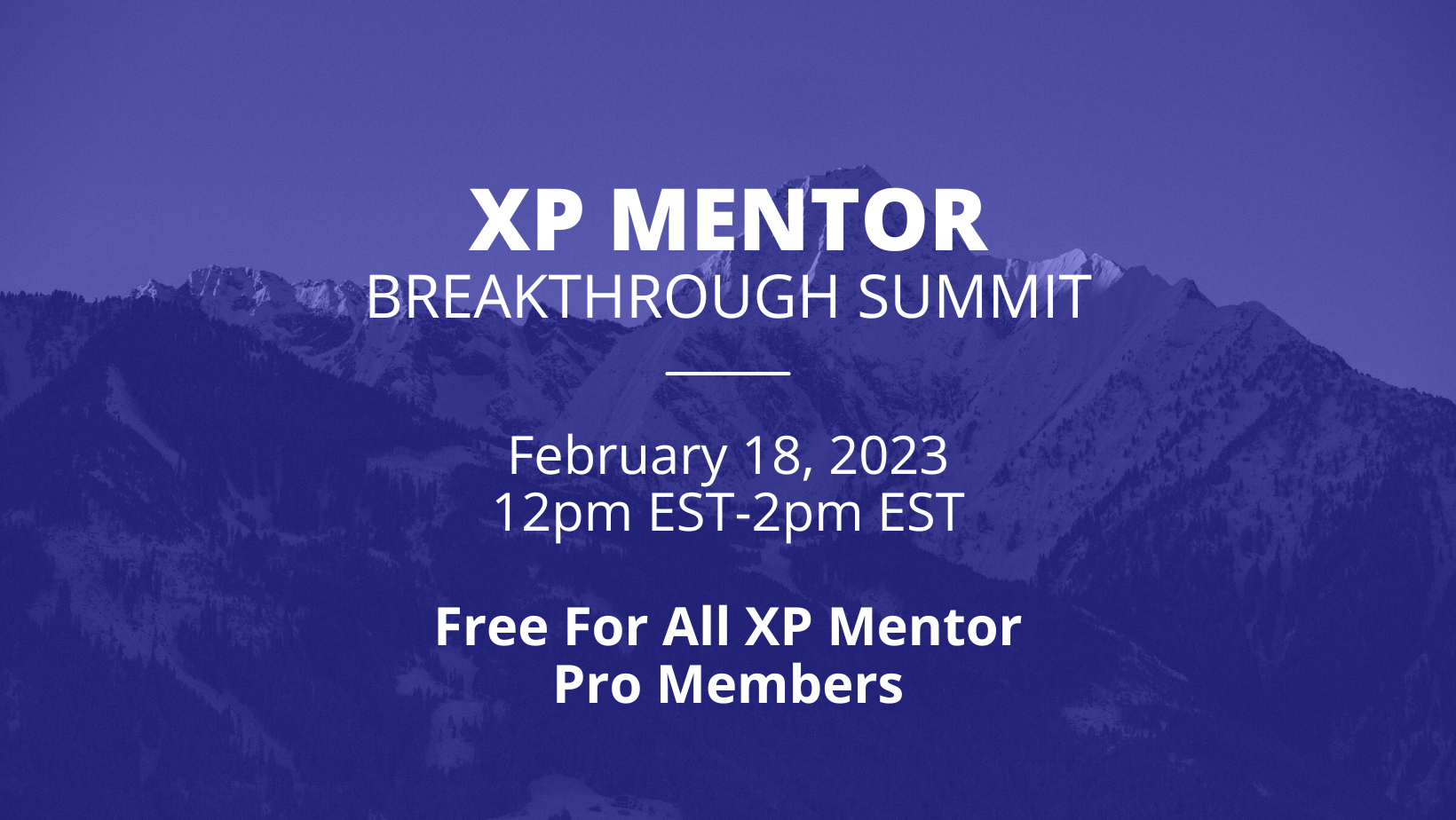 Register Now
Hi! My name is John Sample, and I purchased 5 tickets to the Elite Entrepreneur Summit. I would like to assign my tickets to the following people:

1. John Sample (Me)
2. Henry David Thoreau
3. Ernest Hemingway
4. Jane Austen
5. Edgar Allan Poe


Blanca is the Founder of Laws of Life, LLC, a full service digital marketing agency. She is the creator of the Self-Powered Entrepreneur Course teaching entrepreneurs how to create a powerful multi-faceted digital platform with over 120 3-4 minute video tutorials plus direct access to Blanca and her team of coaches three times a week on Zoom. She teaches the art of social media, landing page design and how to produce your own webcast or podcast ready for broadcast on the Laws of Life Roku channel. The link to the course is:
https://bit.ly/becomeselfpowered
As host of the Laws of Life Weekly Networking Summit every Tuesday at 11 am, in addition to producing the Laws of Life Morning Daily Show, the Laws of Empowered Entrepreneurs and The Laws of Digital Design on Demand, Blanca is passionate about being an international, motivational and educational talk show host. Blanca's show schedule, networking events and marketing workshop can be found at her website www.lawsoflife.shop. You can access all events and key links by visiting
https://linktr.ee/blancalawsoflife.
Blanca is also a lawyer of 30 years, an inventor of a patented email management system called INGATE, and a professor and Advisory Board Member for the Z School, owned by the 8th largest marketing agency in the world and teaches The Art of the Negotiation and a variety of marketing and communication classes through George Washington University, New York University and many other prestigious educational institutions.
At the heart of it, Blanca's vision is to create worldwide abundance and empowerment through digital marketing education.


Sandra Noemi Torres is a dynamic and accomplished professional with over 20 years of experience in marketing and business development strategies. With a focus on high-impact and results-driven solutions, she has earned a reputation as a trusted advisor and key decision maker in mission-critical brand messaging campaigns.

As the founder and CEO of Sandra Noemi & Co, a Digital Marketing and Consulting Agency for established SMBs, Sandra brings her expertise in business development strategies to every project she takes on. She is passionate about helping entrepreneurs achieve their goals and regularly conducts training and office hours to support them in their go-to-market strategies.

In addition to her work with Sandra Noemi & Co, Sandra is also the founder and CEO of United Latinas, a Women-Led and Women-Forward Organization dedicated to empowering Latina professionals and business owners. She is a board member of Hispanic Business Leaders and sits on the MVP Bench for Community Health Council.

Sandra is a two-time author with her book "The Life Agreement" and a collaborative project through United Latinas, "Extraordinary Latinas Vol II - Breaking The Narrative & Redefining Our Power" that recently became a #1 New Release and reached bestseller status. Her mission is to bring the tools and empowerment to leaders who want to grow and make an impact. With her unwavering dedication and proven track record, Sandra is a force to be reckoned with in the world of business and marketing.
Fill in the form below to enter the THREADS 1 Billion User Contest.
Guess closest to the date and time that THREADS will reach 1 Billion users, and win $250!
Note: only one entry allowed per participant.